Simplicity is a common BUY/SELL indicator that was designed by Super EZ Forex. The presentation provides several lines and statements about the system without any additional useful information.
Super EZ Forex Strategies and Tests
There are not so much data or details to discuss but we did our best to create the following list:
The BUY/SELL indicator can make solid signals for us to trade.
The system can work only on the MT4 platform.
The developers don't provide information about strategies or indicators behind the designed system. It's suspicious.
We suppose that there could be common signal strategies like Price Action, Trend, Support, and Resistance levels trading.
It can work with any symbol.
We are allowed to use it in any time frame.
It's suspicious when a product doesn't focus on trading several instead of many currency pairs.
We are going to argue with the time frame mentioned. Various time frames require various margins to support deals on the market.
We can use it with Forex, Stock, Indices, Metals, and Cryptocurrencies.
The BUY/SELL signals are provided via charts, mobile messages, pop-up messages, and alerts.
There are "customizable smiley faces for noise-canceling trend filtering." It's a weird statement.
We're allowed to do "name personalization." It's hard to explain what they mean.
The indicator confirms BUY or SELL signals in the Hot Zones.
This claim is not proved by any screenshots or trading results.
We can use the system on any device after activating a license.
Traders with any trading style can use these signals.
The indicator provides signals during all trading sessions.
We have no sign of backtest reports. It doesn't allow us to be sure that the indicator received all required updates before it was released. At the same time, we can't compare these trading results performed on the past data with what we want to see from it in the nearest future.
Super EZ Forex Live Trading Account Review
The developers have decided not only to skip backtesting but also not to publish any (demo or real) trading account. It's the most crucial con after seeing that we usually stop even talking about the system. Lack of that data doesn't allow us to know the next parameters of the system working on the live account:
Leverage
What broker the robot is set at
The accuracy rate for both directions and in general
Trading results on daily, weekly, and monthly ranges
Drawdowns
Net gain profit
The average size of win or loss deals
How many Lots are traded
Trading activities by hours, days, and months
Lot Sizes (is there Martingale?)
What TP and SL levels the system suggests we use.
Pricing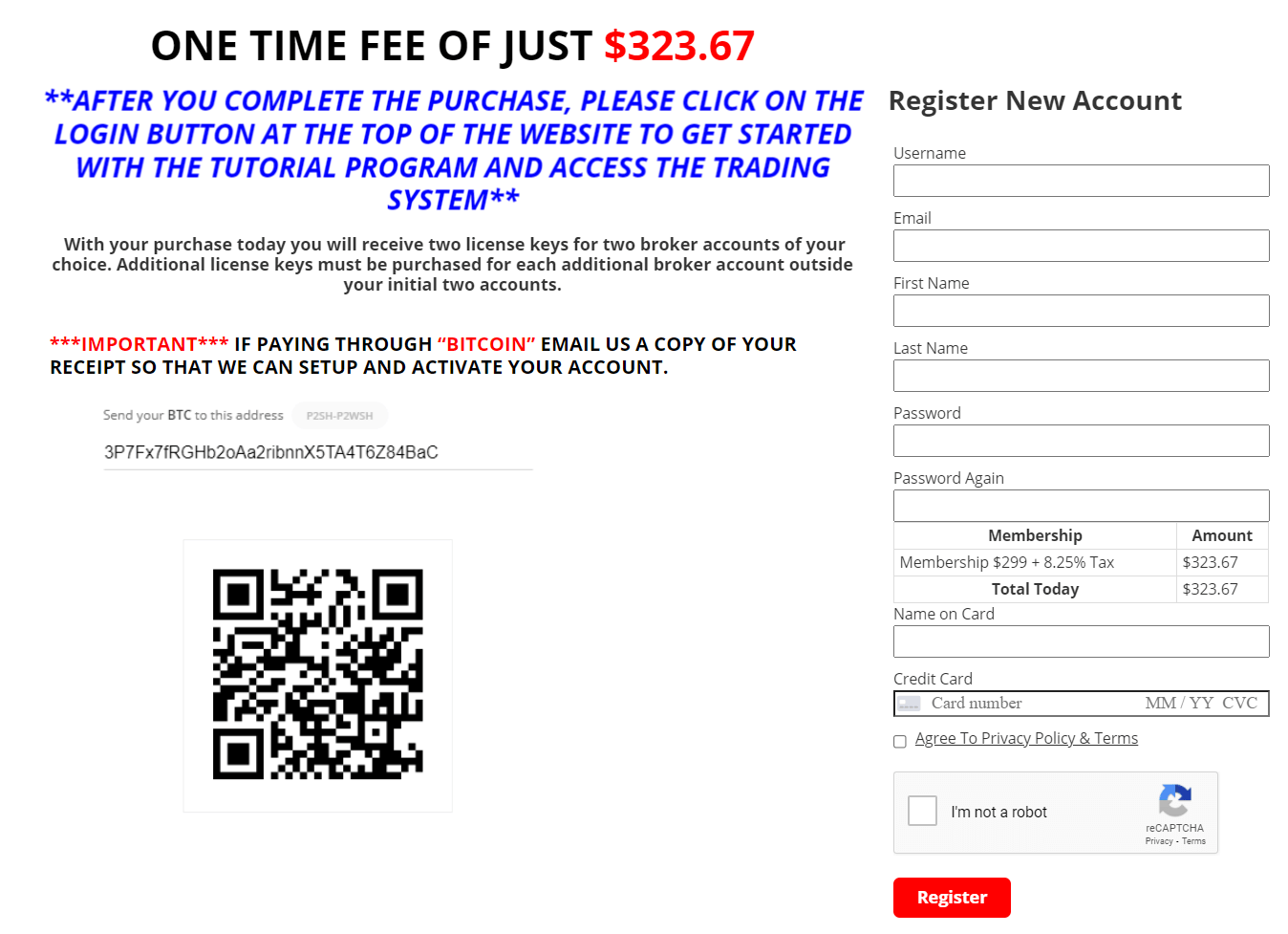 The main offer costs $323.67 ($299 plus 8.25%) for a digital lifetime copy of the product. The system can't be sold without completing a registration where the developers ask us for the card with CVC and personal details. It sets our data at high risk because sharing it with a no-name site is a weird decision. The package is featured by:
The "Simplicity" trading system itself.
Access to a VIP Telegram channel (for what?).
Step-by-step video user manual.
Access to Uncle-P's "LIVE CLASSES." The presentation doesn't include mentions about these classes.
Trade Tracking Journal. We haven't seen that journal yet.
High Impact News Event List.
Price Action and Chart Pattern Guide.
We may buy an additional license for $149. The offer is absolutely overpriced compared with other indicators that cost around $80-$120 on the MQL5 community.
Is Super EZ Forex a scam?
Definitely, yes. The indicator is a scam because there are no backtest reports or trading results provided. Usually, we can see good indicators from any skill-level designer on MQL5. On the mql5 market the developers can communicate with their clients and potential customers explaining everything. Traders can share their experience of using the system as well.
People feedback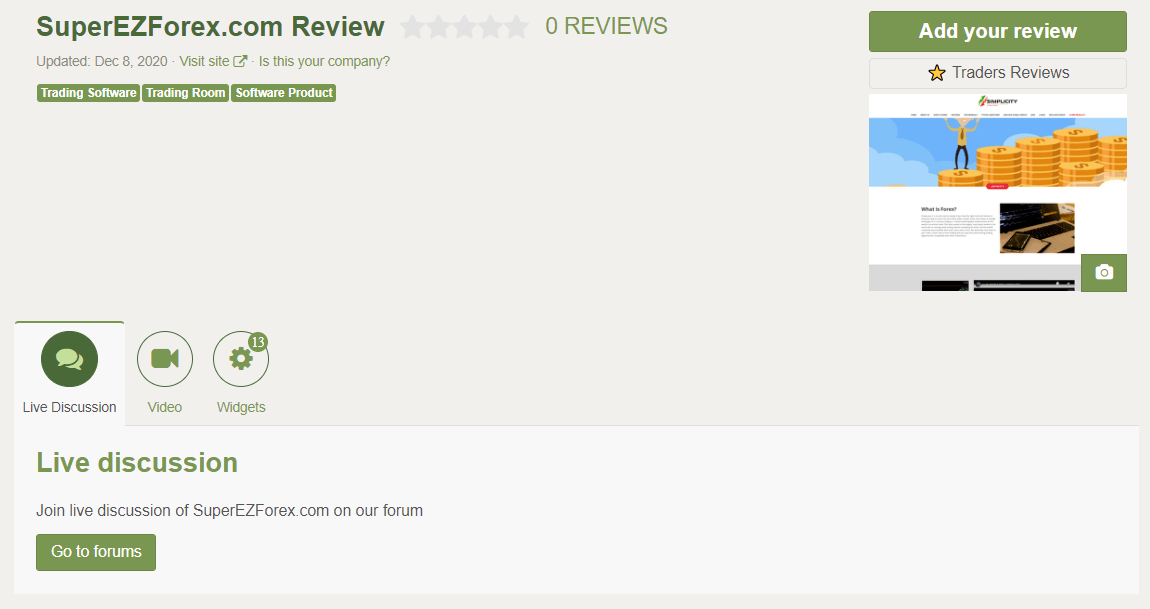 The page of Super EZ Forex on Forex Peace Army has no updates for a while. The last time the developers updated it was on December 8, 2020. The page doesn't have feedback, rates, or accounts connected to it.