The Forex market offers a trader multiple opportunities to earn gains and establish a steady source of passive income. However, at times the uncertainty of the market can lead to heavy losses.
An experienced trader always has the edge over a beginner, but this does not mean a novice trader cannot take advantage of lucrative opportunities. With a Forex signal provider, you can easily find profitable trades for a particular price.
1. TechBerry: Best Automated Forex Signals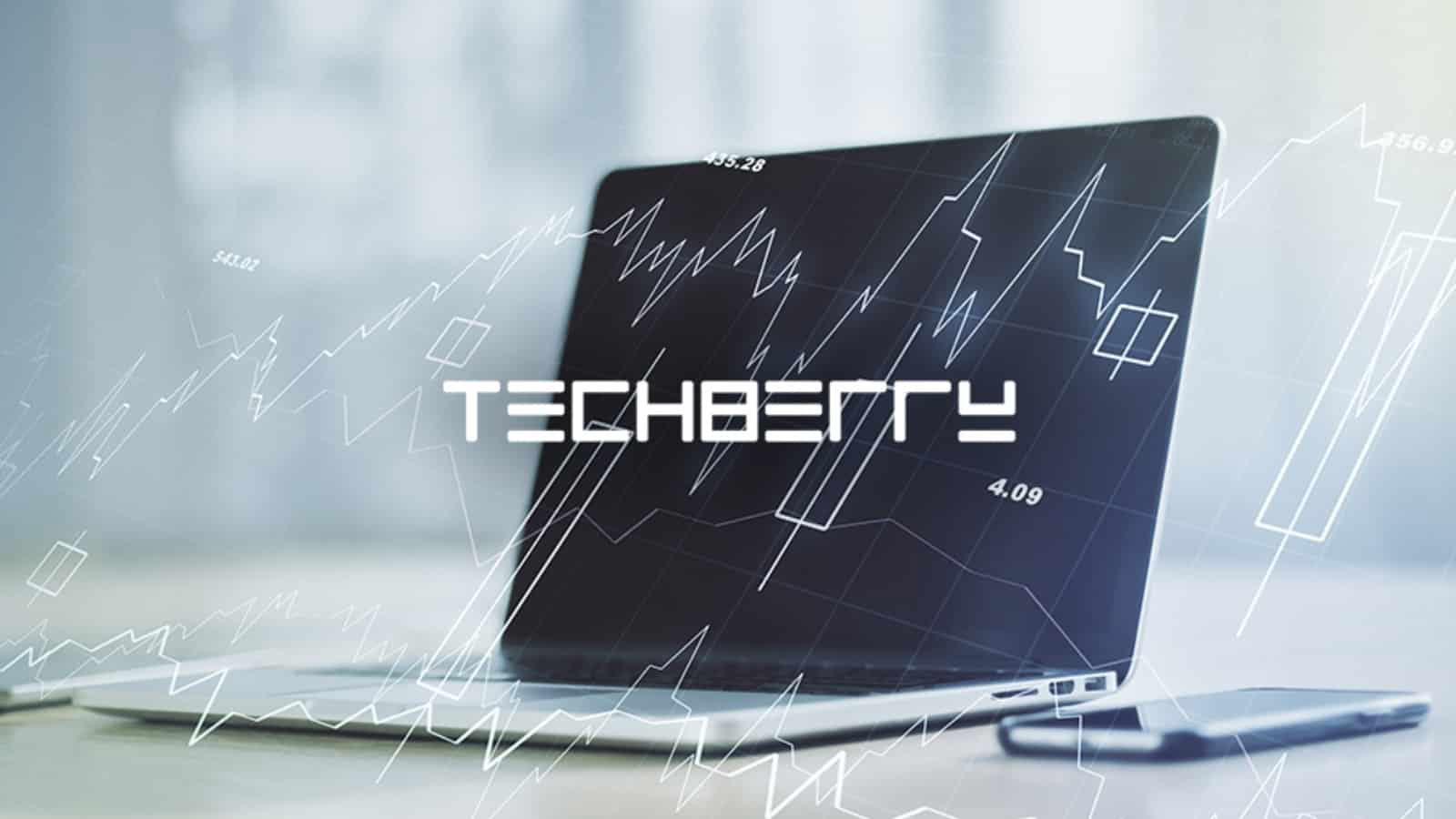 Type: Social and copy trading
Free or paid: Both free and paid options
What does TechBerry offer?
Founded in 2015, the automated trading platform has been providing substantial returns of over 100%/year. The number far outweighs those available from a typical hedge fund or a bank. To carry out the feat, TechBerry formulates its own profitable strategy by collecting data from 100K accounts using the coded neural network. There are absolutely no risks when subscribers put their funds within TechBerry due to the loss reimbursement.
TechBerry caters to the needs of big financial institutions by allowing them to request a personal quote. Subscribers can visit them at their offices in Australia, UAE, and South Korea.
There are a total of five different plans on the social trading platform. The minimum one costs only $19 annually while offering a 50% loss reimbursement.
Subscribers get access to a personal manager, a low service fee, and real-time trade monitoring with an increased deposit.
2. Learn2Trade: Forex signals service provider with a success rate of 76%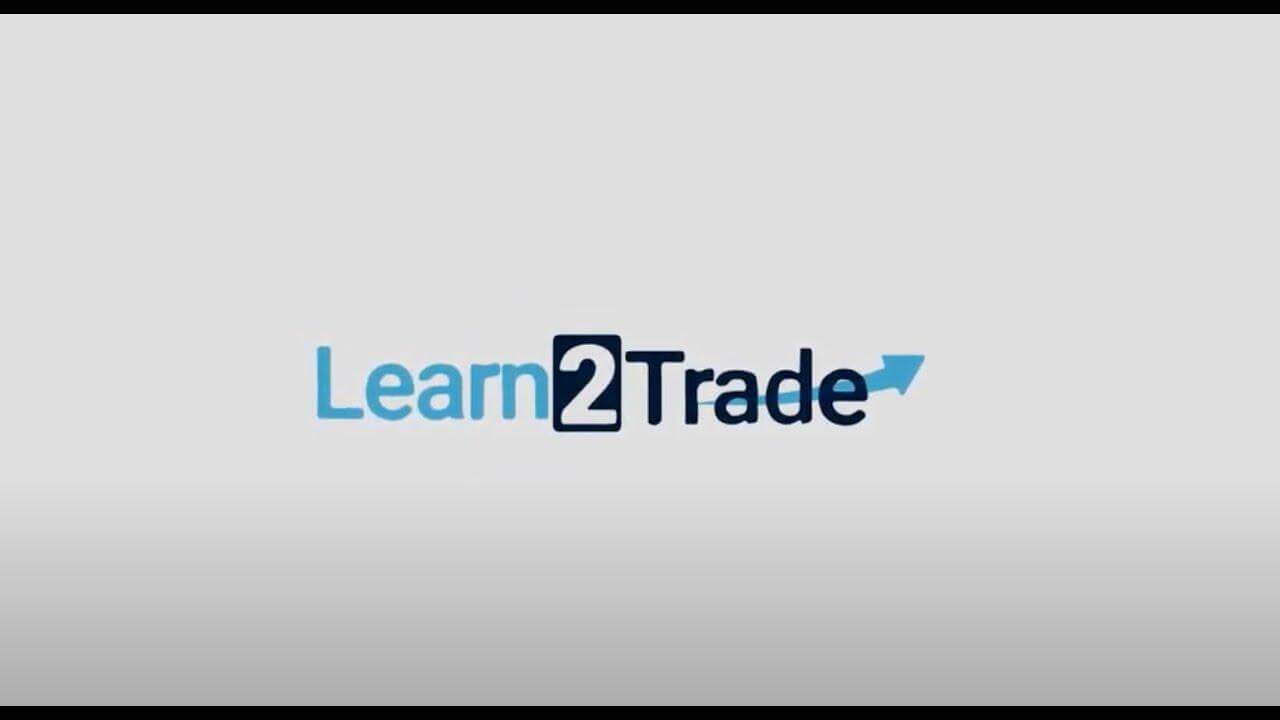 Type: Moving averages
Free or paid: Both free and paid options
What does Learn2Trade offer?
Learn2Trade is a company that was founded in January 2019. It is based in Hackney, United Kingdom. Its mission is to supply individuals with the details and facts using which they can become successful. The signals are generated by professional traders with more than 15 years of experience.
With the majority of plans, you get 2-3 signals delivered daily via the Telegram messaging app. The signals contain data like entry, take profit, stop loss, and the amount of money to risk for each trade. When you join the free Telegram group, you get access to daily technical analysis and weekly webinars. The platform also sends you alerts related to major economic events. The traders utilize machine learning and artificial intelligence for generating the signals. If you face any issues, you can chat with pro traders and seek their advice.
3. Zero to Hero: One of the most consistent performers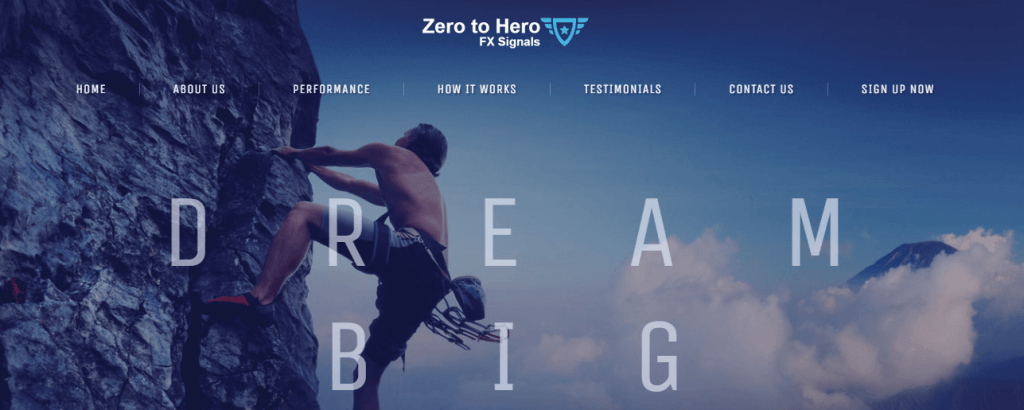 Type: Technical and fundamental analysis
Free or paid: Paid
What does Zero to Hero offer?
This is one of the best Forex trading signals providers based in the UK. However, we don't know exactly when it was founded. It supports currency pairs like AUD/USD, USD/CHF, USD/CAD, USD/JPY, GBP/USD, EUR/USD, and EUR/JPY.
The main focus of this service provider is to maximize returns from the Forex markets. The analysts look into the technical and fundamental factors affecting the major pairs. Using this information, they choose the most lucrative trades. The details included in the signals are take profit, stop loss, and entry price. Traders receive the signals via SMS, email, and Telegram.
On average, Zero to Hero delivers 4-10 trading signals daily and has a monthly target of 300 pips. The individuals generating the signals have a decade of experience and you can follow the real-time statistics on a verified trading account on FXBlue.
The signals are derived based on the interactions between support and resistance as well as momentum levels. Traders have the freedom to choose a fixed stop loss and take profit. The basic membership costs $95 per month.
4. MQL5: Forex signals for MT5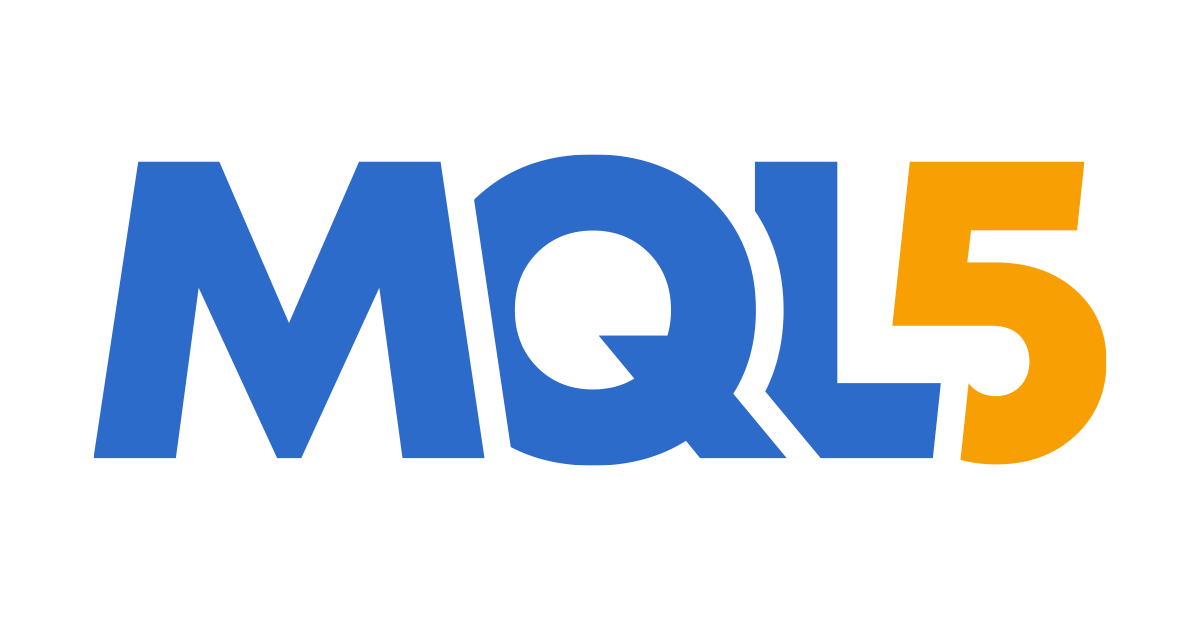 Type: Copy Trading
Free or paid: Both free and paid options
What does MQL5 offer?
MQL5 is one of the profitable Forex signals providers. It was founded in the year 2000. The parent company, MetaQuotes, is originally from Russia but officially based in Cyprus. On this platform, you can find trading recommendations for the MT4 and MT5 trading platforms. Here, there are signal profiles created by independent traders. You can automatically copy their trade setups.
One of the most unique aspects of this service is that it lets anyone publish their signals. This also means that the signals are mostly unmoderated. For each signal page, you can see the total growth percentage and the reliability rating. Going deep into the signals, you'll be able to see the maximum drawdown, win percentage, profit factor, slippage, and other vital parameters.
You can sort the signal providers based on factors like maximum profit, reliability, profitability within a month, intraday, for under $50 account balance, using expert advisors, having reviews, and leverage 1:100.
You can access the signals service without paying monthly charges. However, for receiving signals from individuals, a fee is usually applicable. The fee amount mainly depends on the trader's reputation.
5. Forex Signal Factory: Telegram signals provider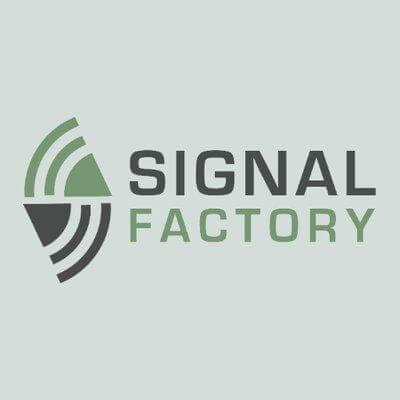 Type: Free trading signals
Free or paid: Free
What does Forex Signal Factory offer?
Forex Signal Factory forms a bridge between expert traders and those that are looking for live trading recommendations. Traders receive the signals directly from the providers' accounts. Since the signal providers trade on verified accounts, they must maintain a steady performance and manage trading risks.
This signals provider does not use any risky money management techniques like a martingale. The performance of a provider is measured in terms of net pips gained or lost, as opposed to winning rate or profit. The service does not consider the trading lot size as a performance parameter, and only profitable signals are displayed. In case the provider's account balance falls beneath the initial balance, the platform stops offering its signals until it becomes profitable.
You don't need to open a new trading account to get the best Forex signals from Forex Signal Factory. Unlike other free services, this one doesn't require you to open an account with a partner broker and pay extra commissions. Since this service is broker-independent, you don't need to expand the spreads in your account, and this allows you to save hundreds or thousands of dollars.
6. FXLeaders: Free Forex signals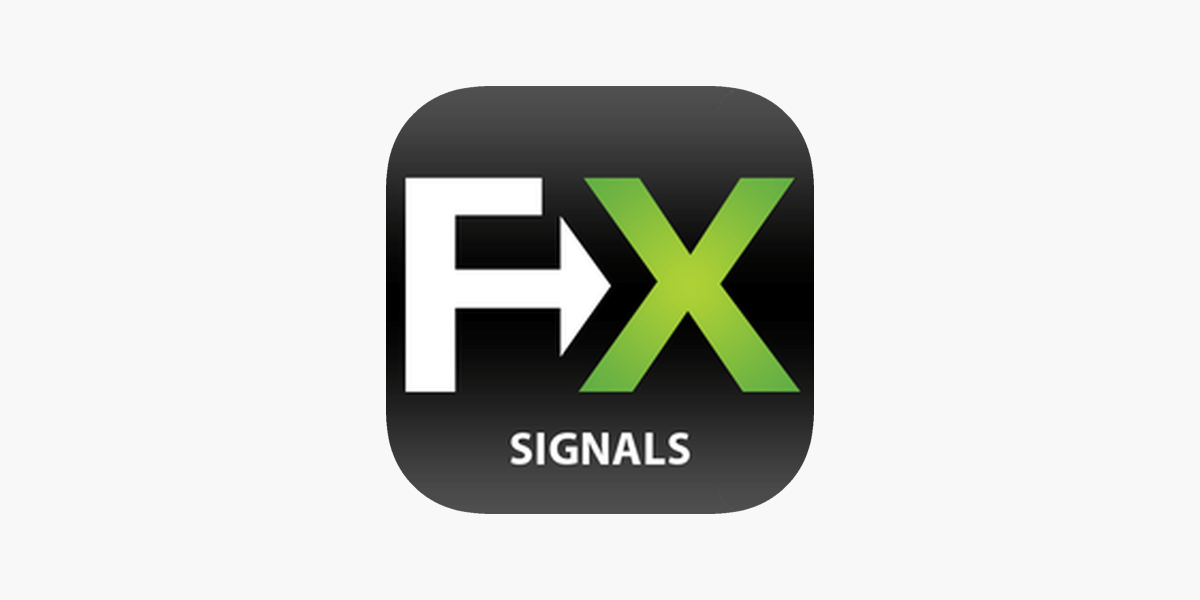 Type: Copy trading
Free or paid: Both free and paid options
What does FXLeaders offer?
Founded in 2012, this Israel-based service provider has the best Forex trading platform providing reliable signals. The team generating the signals uses different strategies like Hedging, Scalping, Support and Resistance, and Fibonacci. They look into fundamental factors like market sentiment, Forex news, and volatility. Some of the indicators used by them include candlestick patterns, moving averages, and resistance levels.
This website has a signals page where you can follow the live trading signals for free. After that, you can directly copy the information into your trading account. The signals contain information like action, take profit, stop loss, pair, and status. To access the entry price for the signals, you need to become a premium member.
For every signal, you will find comments added by the traders. By becoming a premium member, you can access long-term signals that come with an in-depth analysis of the price action.
7. Pips Alert: Forex signals service for long-term gains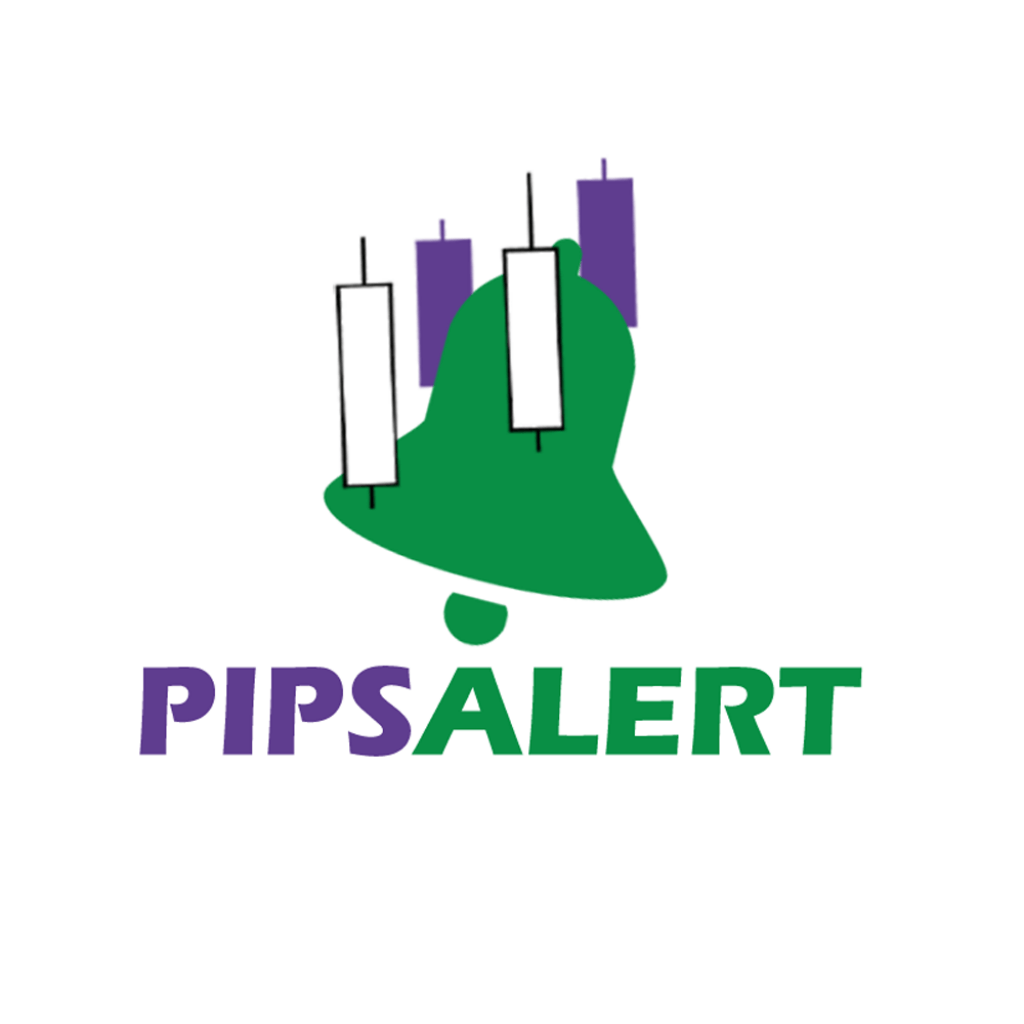 Type: Copy trading
Free or paid: Paid
What does Pips Alert offer?
Pips Alert was founded in 2019 and is based in the USA. The company's vision is to create a global community where traders can get easy access to relevant information that will help them in the long term. This platform strives to maintain transparency and has an internal investigation team that double-checks the signals and changes them if needed. Traders also receive detailed feedback on the signals.
The various signal groups on this platform are called Investor X, Venture X, and Jaguar. Each of them provides different types of signals for different sessions. In the signals, you will find information like the type of order, instant entry or pending order, stop losses, move to breakevens, take profit targets, and early exits.
They are delivered via email or SMS alerts and browser notifications. This platform also offers a wealth of educational materials, and novice traders can get a deeper insight into the signals by going through the learning videos.
8. Daily Forex Signals: Best trading signal provider with 5 signals daily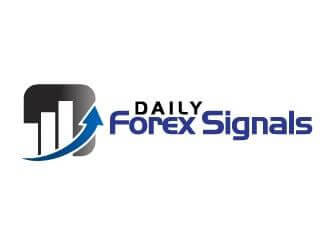 Type: Indicators based
Free or paid: Paid
What does Daily Forex Signals offer?
This is one of the best trading signal providers in the UK. Founded in October 2014, this service provider sends trading recommendations through Telegram. The signals are generated using advanced strategies based on fundamental and technical analysis. You can execute the signals on both Metatrader 4 and Metatrader 5 platforms.
As per the vendor's claims, this platform has made more than 27,000 pips to date. Daily Forex Signals uses indicators like support and resistance, Elliot Wave Principle, Moving Averages, and Parabolic SAR. The win rate is said to be between 64.54-75%.
Here, you can choose from four different packages, with the cheapest one starting from £29.99 per month. Each of the plans comes with 3-5 daily signals and dedicated online support.
What are Forex signals?
You might be wondering what Forex signals are. They are a set of suggestions that tell you which pair to deal with, whether to go long or short, when to make your entry and how much profit to target. Signal providers forecast future prices by volume and price action analysis. In general, the signals are generated by seasoned merchants, top analysts, and brokerage services. They are beneficial for novice merchants as well as those who don't have time to monitor the charts on a regular basis.
How to use Forex signals?
It is common for Forex signals to display convergence points on the price charts. If the points lie beneath the present market price, they are known as support levels. On the other hand, if they lie above the present value, they are called resistance levels. Merchants often place limit and stop-loss orders ahead of these levels.
Forex signals providers: things to consider
There are numerous sources of trading signals to be found in the market. Simply knowing about reliable service providers is not enough. There are numerous factors to consider when it comes to choosing a service. Let's look at some of them.
Experience of the signals provider
To determine whether a provider is authentic or not, you need to check its track record and trading history. You can find some that have been in the market for over a decade. To verify the claims of the vendor, you should carefully analyze the trading results.
Amount of signals generated
Usually, the top Forex signal providers will deliver around 5-10 signals daily. If you are a full-time trader, it would be wise to sign up with a service with a high frequency of generating signals. However, quantity is not an important factor. It is more vital for the provider to send accurate and reliable signals.
Ability to automate the trade
While most service providers send you Forex signals via email or SMS, you can also find some that follow an automated process. In such a system, you can copy the live deals placed by other individuals. This allows you to specify the trading parameters and let the signals do the rest.
What are the types of FX signals?
In the earlier days, merchants had a limited number of options. They could trade independently or rely on a money manager. Thanks to Forex trading signals, traders are now spoilt for options. Let us take a look at the different types of signals that you can utilize.
Moving averages signals
There are a lot of price fluctuations happening every day, and as a result, there is a lot of noise. However, you can filter it out using moving averages. When the volatility is high, you can use this technical indicator to gauge the momentum or the trend.
Indicators based signals
In these signals, traders receive a suggestion based on an analysis conducted with the help of technical indicators. The most common indicator is RSI, and it is used to calculate the rate of change of price shifts. The value of this indicator lies between 1 and 100.
Copy trading signals
This involves you mimicking the trades placed by an expert trader. In return, you need to pay them a fee. Some platforms allow you to conduct copy trading with zero manual input. All you need to do is to set the allocated amount and select the trading size. While this is a viable option for beginners, it offers a lesser degree of control and has its fair share of risks.
Free Forex signals
While some providers offer their services free of charge, they are usually not trustworthy. It takes extensive research and technical knowledge to generate reliable signals. This is why trustworthy providers always charge a fee. Free signals are usually less detailed, and they often require you to sign up with a particular brokerage firm.
When to buy and sell Forex signals?
You should consider purchasing Forex signals if you don't have the required technical know-how to place trades by yourself. In case you are an experienced trader, you can still buy signals if you can't afford to spend the entire day analyzing the market. You can also sell signals via a copy trading service if you are an expert.
Are Forex trading signals legit?
Yes, Forex signal is a legit service. However, unique, there are some providers running scams. For this reason, you should always opt for a registered company that strives to maintain transparency. You should be easily able to find the company's history and track record.
Best Forex signals providers
Forex signals service providers have different features and characteristics. Different traders have different requirements based on their individual profit objectives. As such, it is important to analyze each and every service individually and look at what they are offering.
Forex Signals: pros and cons
Let's look at the advantage and disadvantages of Forex signals:
Pros
Minimum effort: With reliable trading signals, you can earn a steady profit every month. All the important parameters are specified in the recommendations. Thus, you need to carry out extensive research.
Suitable for beginners: Amateurs might not be familiar with the different market factors affecting the price of assets. Trading signals allow them to gain market insight. Also, they can access the advanced strategies used by experts.
Various options: Signals providers usually have different strategies based on which they generate the recommendations. There is no one trading scheme that suits all. With reliable signals, traders can choose the one that is compatible with their trading style.
Detailed analysis: Trustworthy service providers always explain the logic behind the signals. By reviewing the analysis, you can understand the rationale behind placing a particular trade. This improves your decision-making abilities.
Cons
Scams: There are too many scam services flooding the market these days. These vendors make false claims in regards to profitability, and total pips won. Usually, these companies offer their services for free.
Not a magical solution: Forex signals are beneficial for traders, but they are not a magical solution. Most signals are generated by experienced professionals using advanced mathematical logic. However, there is no substitute for a human trader who knows everything about the market.
Technical issues: Signals can be inaccurate due to software glitches. Blindly relying on them can lead to disastrous consequences. Also, the opportunity might pass by the time you're done correcting them.
Final words
After going through this trading signals review, you must have a fair idea about the top service providers and how they operate. All of the services mentioned above have their own specialties. However, you should always go for one that maintains transparency and focuses on long-term results. By signing up with a reputed service, you can drastically enhance your profitability.