ELITE Automated Algorithm EA is a robot that is available on the Fueled By Forex site. The presentation has a medium level of required information. The main claim is "Enhance Your Trading With Automation. Gain an edge in trading with our proven automated algorithm software – the same type institutional traders use."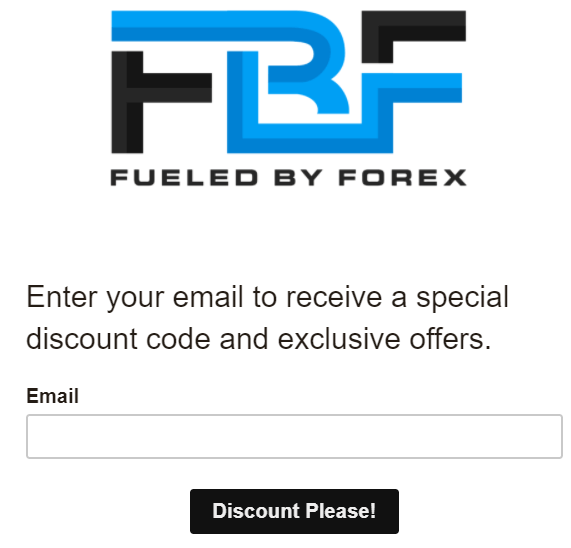 FBF suggests we enter our email address to get a special discount code and exclusive offers.
ELITE Automated Algorithm EA Strategies and Tests
The presentation includes some information about the system, but the rest we have to guess from understanding the trading results:
The ELITE Automated Algorithm EA is a fully automated trading solution.
For stable execution, the system should be set on a VPS service.
We are not allowed to know what strategies are behind the robot.
It executes orders on AUD/USD, EUR/CAD, EUR/GBP, EUR/USD, and USD/JPY cross pairs.
The developers didn't inform us about the time frames the system works on.
They promote the LMFX broker as the best to trade.
The system pricks only the best trade opportunities to live.
We may set the risk we're comfortable working with.
The minimum balance has to be $5000 or higher.
The robot calculates Entry Point, Take Profit, and Stop Loss for each open trade.
We may ask for help with installation. It will be executed remotely.
The system will be receiving updates and upgrades.
Alas, the presentation doesn't include backtest reports that would convince us that the EA has got all the proper tests before it was released.
ELITE Automated Algorithm EA Live Trading Account Review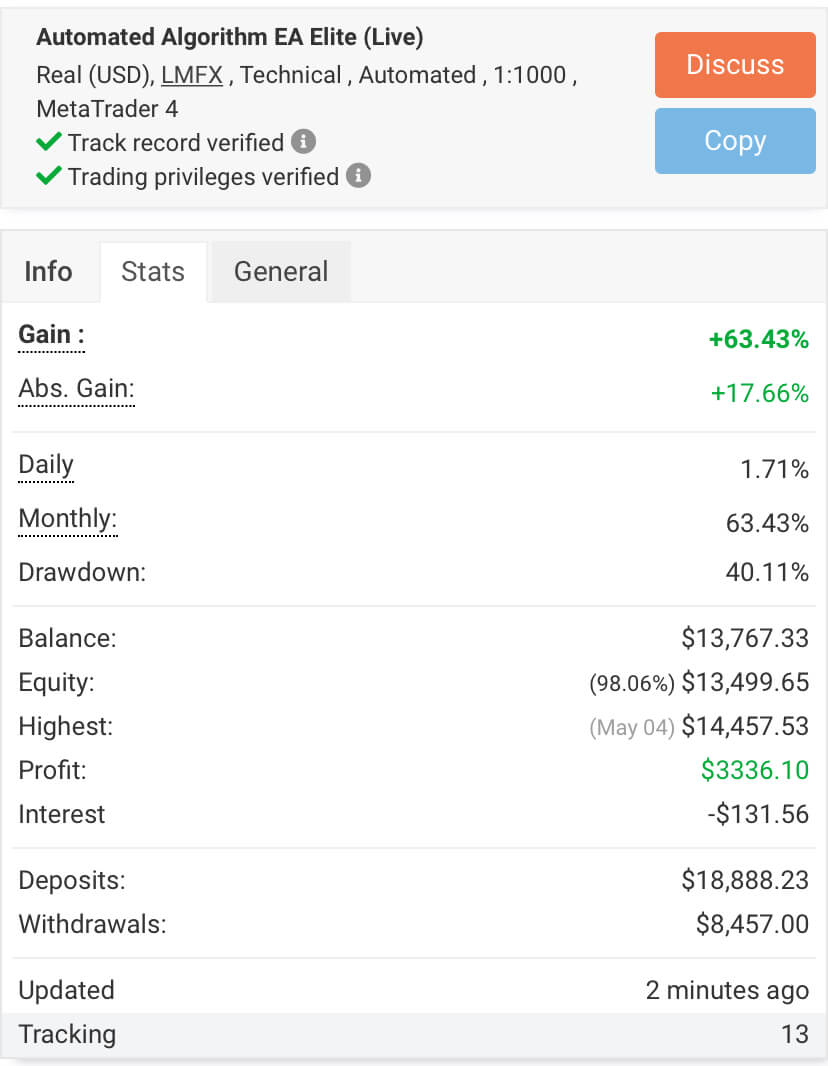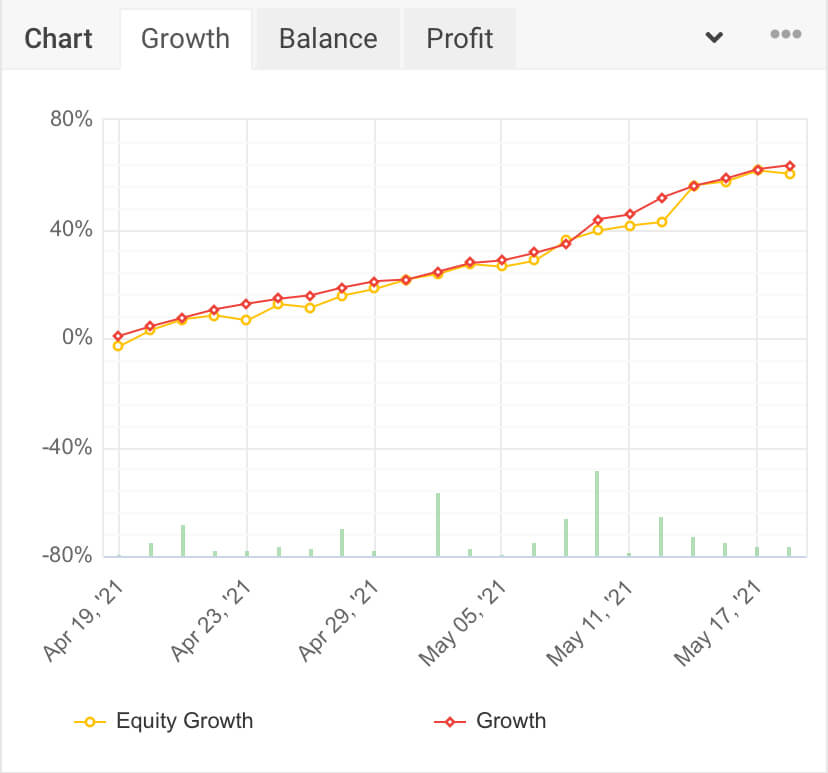 The advisor is applied to the real account of the promoted broker – LMFX. It runs charts automatically with 1:1000 leverage on the MT4 trading platform. The account has a verified track record. It means the data is relevant and trustworthy. It was found on April 19, 2021, funded at $18,888, and withdrawn at $8,457. Since then, the absolute gain has become +17, 66%. An average monthly gain is 63.43%. The maximum drawdown is medium – 40.11%.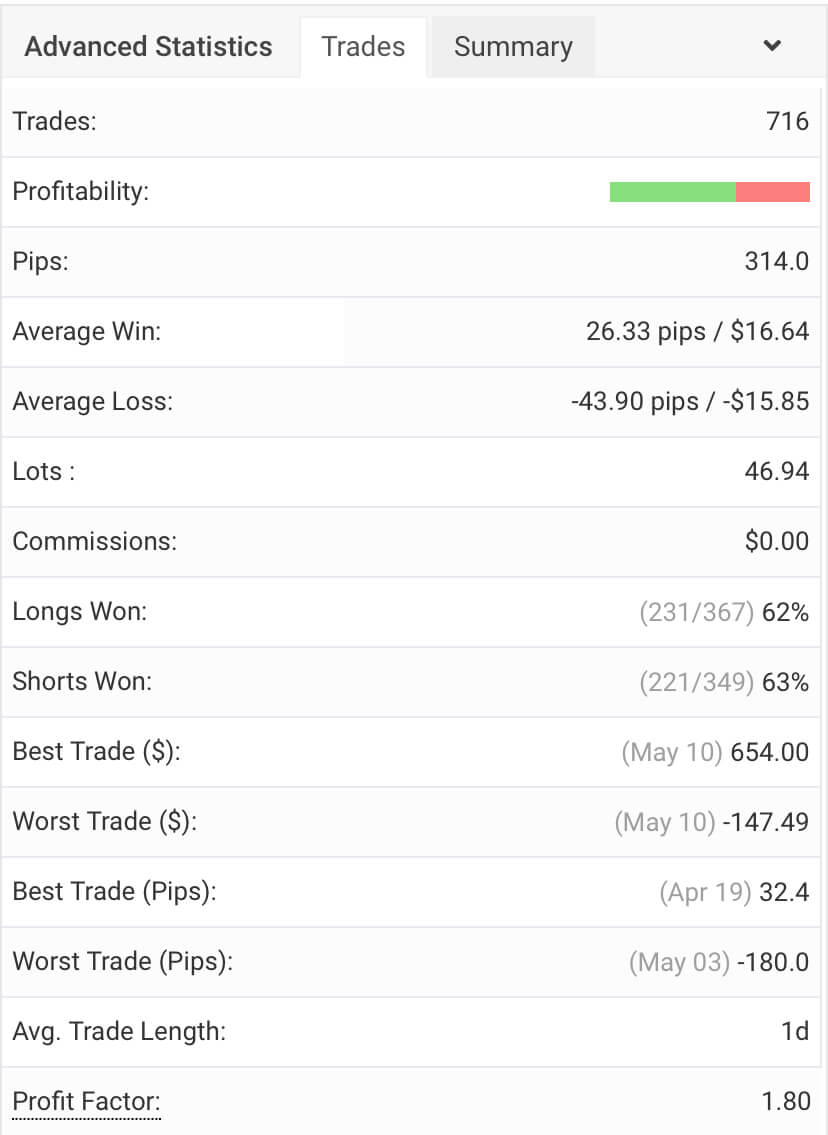 There were  716 deals with 314 pips traded. An average win trade is 26.33 pips when an average loss trade is -43.90 pips. The win rate is 62% for Longs and 63% for Shorts. An average trade length is one day. The Profit Factor is 1.80. It has decreased by 10% since our last visit.

There are AUD/USD, EUR/CAD, EUR/GBP, EUR/USD, and USD/JPY pairs traded. The most traded currency pair is EUR/CAD, with 216 deals and $860.06. A negative number of gained pips means that there is Martingale on the board.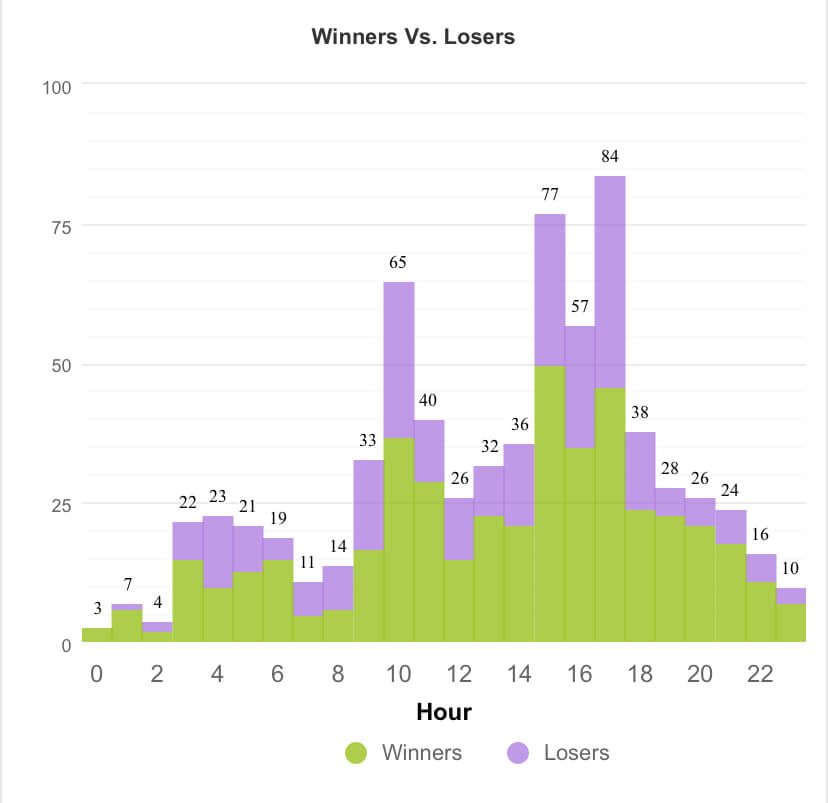 The European trading hours are the most traded among other sessions.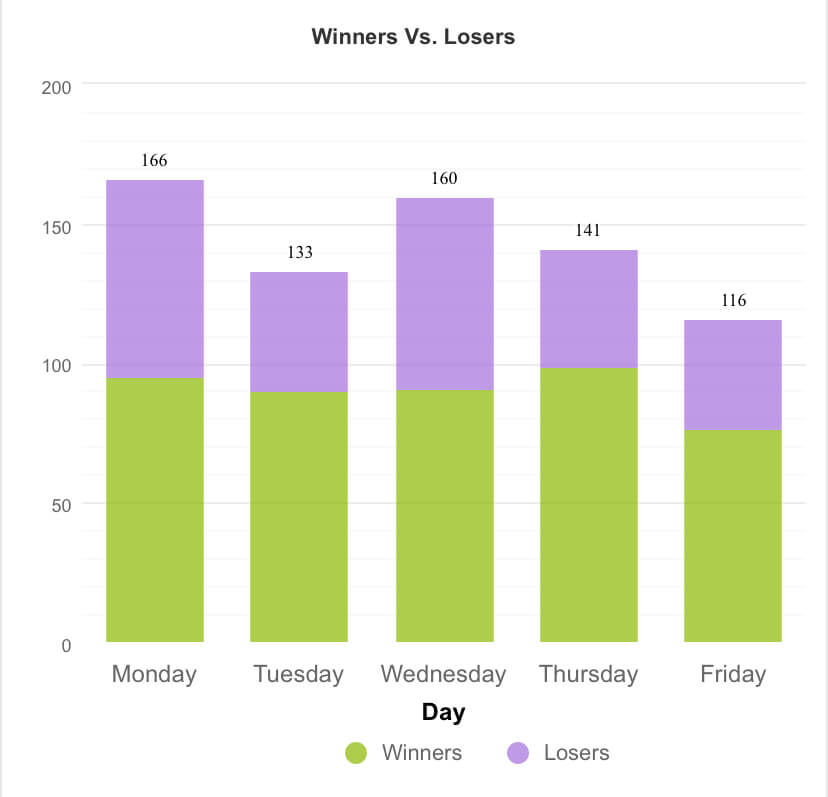 The robot works almost equally during a week.

It executes orders with low risks to the account balance.

The advisor uses Grid with Aggressive (x13) Martingale. We wouldn't suggest using this advisor.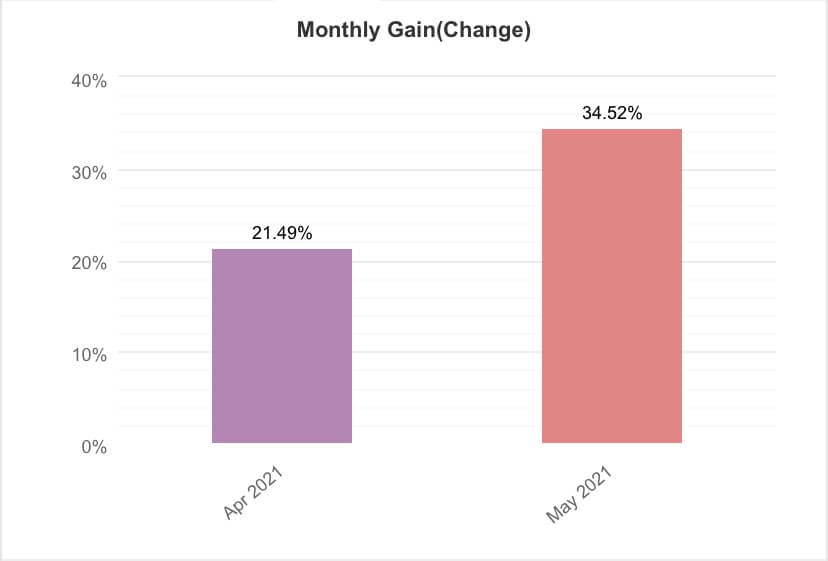 May is going to be loaded with higher profits than April 2021.
Pricing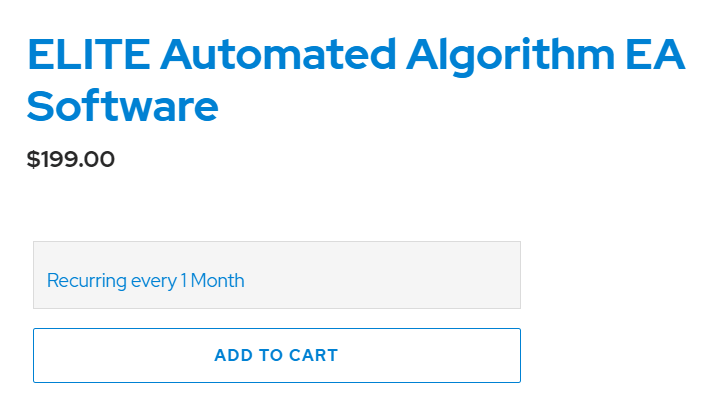 There's a single package available. The price is $199 monthly. So, there's no lifetime license provided. It's a huge drawback. Another one is that there's no refund policy.
Is ELITE Automated Algorithm EA a scam?
No, it is not. This doesn't mean we have to subscribe for it. The advisor is too risky and executes risky strategies, requiring much margin to be used.
People feedback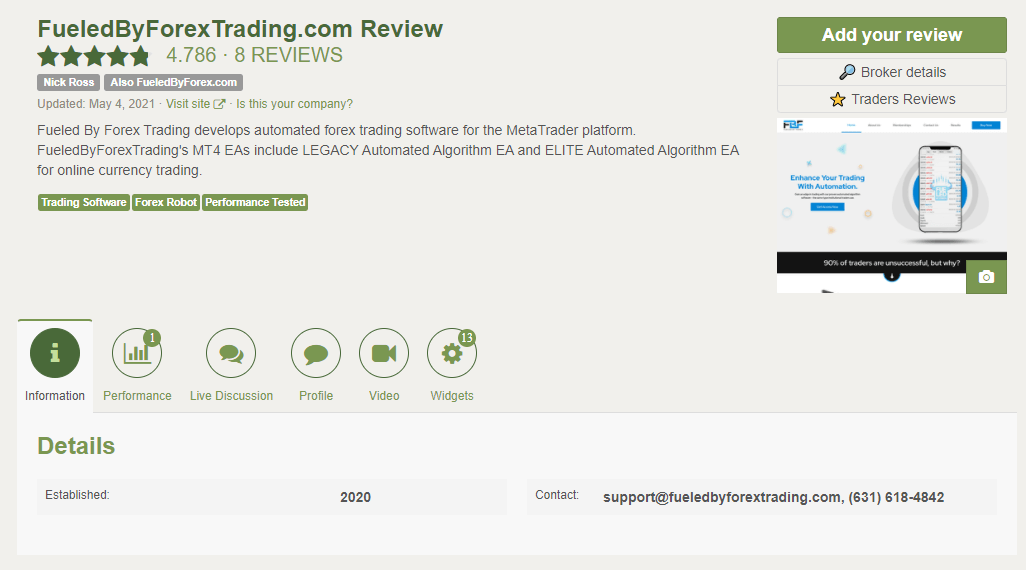 Fueled by Forex Trading created a page on Forex Peace Army. The rate is 4.786 based on eight reviews.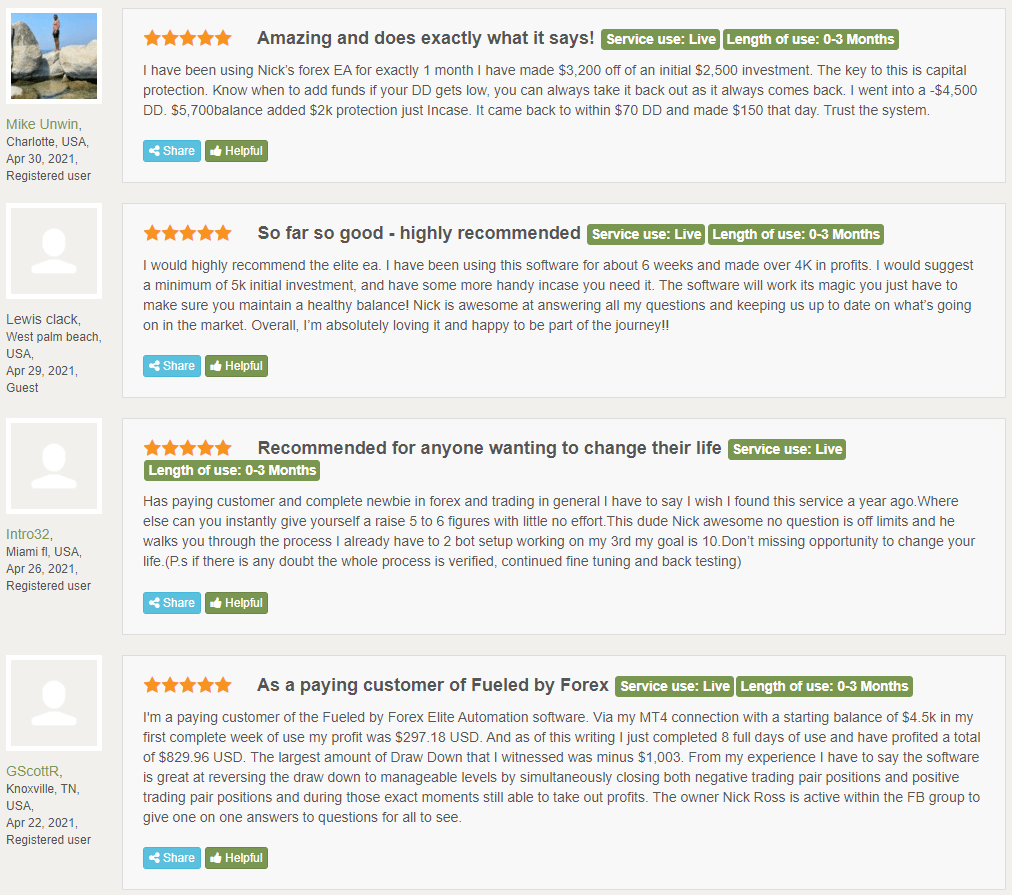 All of these reviews are productive, but we can't be sure they are not paid. The developers could ask people to write them for several months of subscription.
Summary
Pros
Trading results provided
The system is profitable
Many positive testimonials
Cons
No team revealed
No risk advice given
No settings explanations provided
No backtest reports provided
Subscription-based pricing
No refund policy provided