Tickeron, a market AI assistant, delivers a new dimension to investment strategies by incorporating artificial intelligence and machine learning techniques. It provides various tools and features designed to assist both seasoned and novice investors in making informed decisions. Its offerings range from predictive trend analysis to real-time market insights, all gleaned through an intuitive and user-friendly platform. This review will delve into the features, advantages, and potential drawbacks of using Tickeron for your investment needs.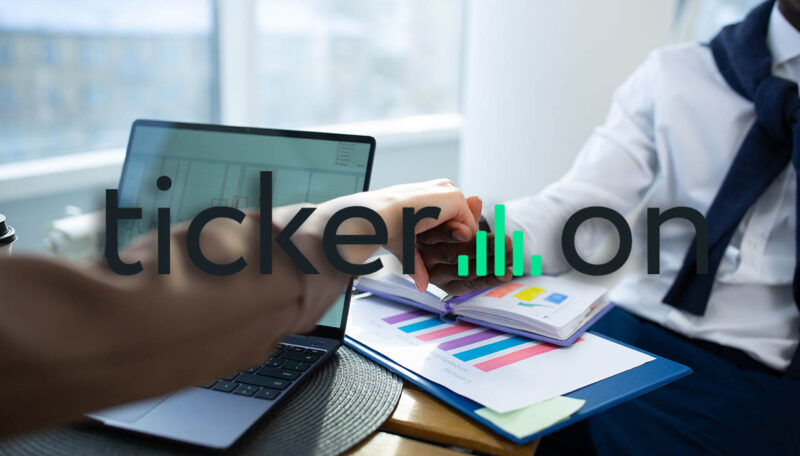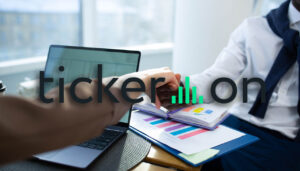 Tickeron's Features and Tools
Tickeron offers a range of features and tools that leverage artificial intelligence to assist investors in making informed decisions. Here are some key features and tools provided by Tickeron:
AI-Powered Analytics: Tickeron's platform utilizes advanced algorithms and machine learning to analyze vast amounts of financial data and identify patterns, trends, and opportunities in the market.

Pattern Recognition: Tickeron's AI scans charts and identifies various technical patterns such as support and resistance levels, trend lines, moving averages, and more. This helps traders analyze price movements and make better-informed trading decisions.

Trading Robots: Tickeron provides AI-driven trading robots that can automate trading strategies based on user-defined criteria. These robots continuously monitor the market and execute trades based on pre-set rules, allowing users to take advantage of market opportunities without constant manual monitoring.

Market Insights: Tickeron offers real-time market insights and analysis to keep users updated with the latest news and developments. These insights cover a wide range of financial instruments, including stocks, indices, cryptocurrencies, and forex.

Backtesting: Tickeron allows users to backtest their trading strategies using historical data. This feature enables users to evaluate the performance and profitability of their strategies before implementing them in live trading.

Portfolio Analysis: Tickeron provides tools to analyze and optimize investment portfolios. Users can track their portfolio performance, identify potential risks, and receive recommendations on how to improve diversification and allocation.

Technical Indicators: Tickeron offers a comprehensive set of technical indicators to aid in market analysis. Traders can access popular indicators like RSI, MACD, Bollinger Bands, and many more, helping them identify potential entry and exit points for trades.

Social Sentiment Analysis: Tickeron analyzes social media sentiments to provide insights into market sentiment around specific assets or companies. This information can help traders gauge market sentiment and make more informed trading decisions.
It's important to note that while Tickeron's AI-powered tools provide valuable insights, they should not be considered as a substitute for thorough research and individual judgment. Users should always conduct their due diligence and consider multiple factors before making investment decisions.
Tickeron's Performance and Accuracy
Evaluating Tickeron's performance and accuracy is essential to understand its value in the realm of investing. Tickeron prides itself on its AI's accuracy, claiming a high percentage of correct predictions over the years. This is largely due to its advanced machine learning algorithms that learn from historical data and adjust predictive models accordingly. Their performance record has been largely consistent across various financial instruments, showing a remarkable ability to spot trends and patterns that may escape human analysis.
However, like any AI-based tool, the accuracy of Tickeron's predictions is not foolproof and can occasionally miss the mark. Moreover, it's vital to remember that past performance is not necessarily indicative of future results, especially in the ever-changing financial markets. Nonetheless, the accuracy rate claimed by Tickeron's AI tools is impressive and adds another layer of confidence for users keen on leveraging artificial intelligence in their investment strategies.
In terms of performance, Tickeron's platform has been praised for its robustness, speed and user-friendly interface which makes navigation and usage straightforward even for novice investors. The platform's real-time updates and alerts system also ensures that users are kept informed of potential trading opportunities as soon as they arise.
In conclusion, Tickeron's performance and accuracy have been generally well-received in the investment community, although users should remember that no tool can guarantee success and all investments carry inherent risks. As such, investors are encouraged to use Tickeron as part of a wider investment strategy, balancing AI-powered insights with personal research and professional advice.
User Experience and Customer Support
Tickeron's user interface is notably clean and intuitive, making it accessible even to those new to the world of trading. The dashboard layout presents information in a clear and organized manner, while the tools and features are easy to locate and use. With a wide range of educational resources available, including tutorials and webinars, users can quickly learn to navigate the platform and make the most of its capabilities.
Customer support is an integral part of the Tickeron experience. Tickeron offers multiple channels for support, including email, phone, and live chat, ensuring that help is readily available when needed. The responsiveness and competence of the support team have been praised by many users. Additionally, Tickeron has a comprehensive FAQ section and a knowledge base available on their website, which provides in-depth answers to common questions and issues.
However, it's worth noting that while Tickeron's platform is generally user-friendly, some users have reported a steep learning curve when it comes to mastering the more advanced features, particularly the AI-powered tools. This highlights the importance of taking the time to thoroughly explore the educational resources provided and familiarize oneself with the platform's full range of capabilities.
In conclusion, Tickeron offers an effective blend of advanced AI-powered tools within an accessible and user-friendly platform. Coupled with responsive customer support, Tickeron provides a positive user experience that caters to both novice and experienced investors alike.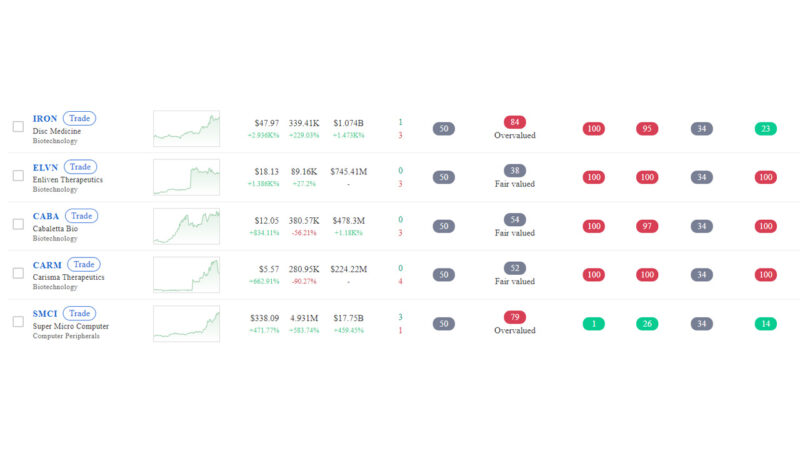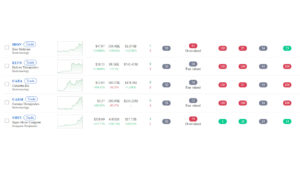 Pricing and Subscription Options
Tickeron offers a variety of subscription options designed to meet the needs of a wide range of investors. The Free Plan provides access to basic features like market news and social sentiment analysis, ideal for those who are new to investing or prefer to keep things simple. For more advanced features like AI-powered predictions, pattern search, and backtesting, users can choose from the Pro Plan or Elite Plan. The Pro Plan is a cost-effective option for intermediate traders, while the Elite Plan offers the full suite of Tickeron's features and tools, designed for professional traders and investors. Each paid plan offers a free trial, allowing users to fully explore the platform's capabilities before committing to a subscription. It should be noted that all prices are subject to change and users are advised to check Tickeron's website for the most up-to-date information.
Review
Accuracy: 7

User Interface: 9

Educational Resources: 9

Customer Support: 8

Pricing Options: 7