Velocity Finder Neural Trader is a product from the WeTalkTrade team. According to the vendor, this Forex indicator provides precise entry and exit points for long and short trades. Whether it really is an efficient system is something we need to investigate independently at our end.
The WeTalkTrade team came into being way back in 2009. We don't know much about this company's background or where it is located. The vendor has not shared the details of the team members, so it is unknown whether it has been developed by experts. Other offerings from this team include the Pipbreaker indicator, The Expert Trading Panel EA, MT4 session indicator, and Newsfeed indicator.
Velocity Finder Neural Trader Strategies and Tests 
This system deals with a large amount of data in the back end and performs analysis to predict the buy and sell points. The trader receives the alerts on their phone and this allows them to place their trades according to the signals provided. Velocity Finder Neural Trader does not perform repainting of signals. It works on both Metatrader 4 and 5 trading platforms and you can use it with all kinds of pairs.
Every trade comes with a stop loss and a take profit. When you purchase this product, you receive a trading guide along with instructions. The vendor recommends using the indicator for demo trading first, before risking any real money.
On the official website, the vendor has not clearly explained what kind of trading strategy this system uses. Trading strategy insight is important for many traders because it helps them determine how frequently the system generates signals, how much profit it can make in one trade, etc. Without strategy insight, they might think twice before spending money on this indicator.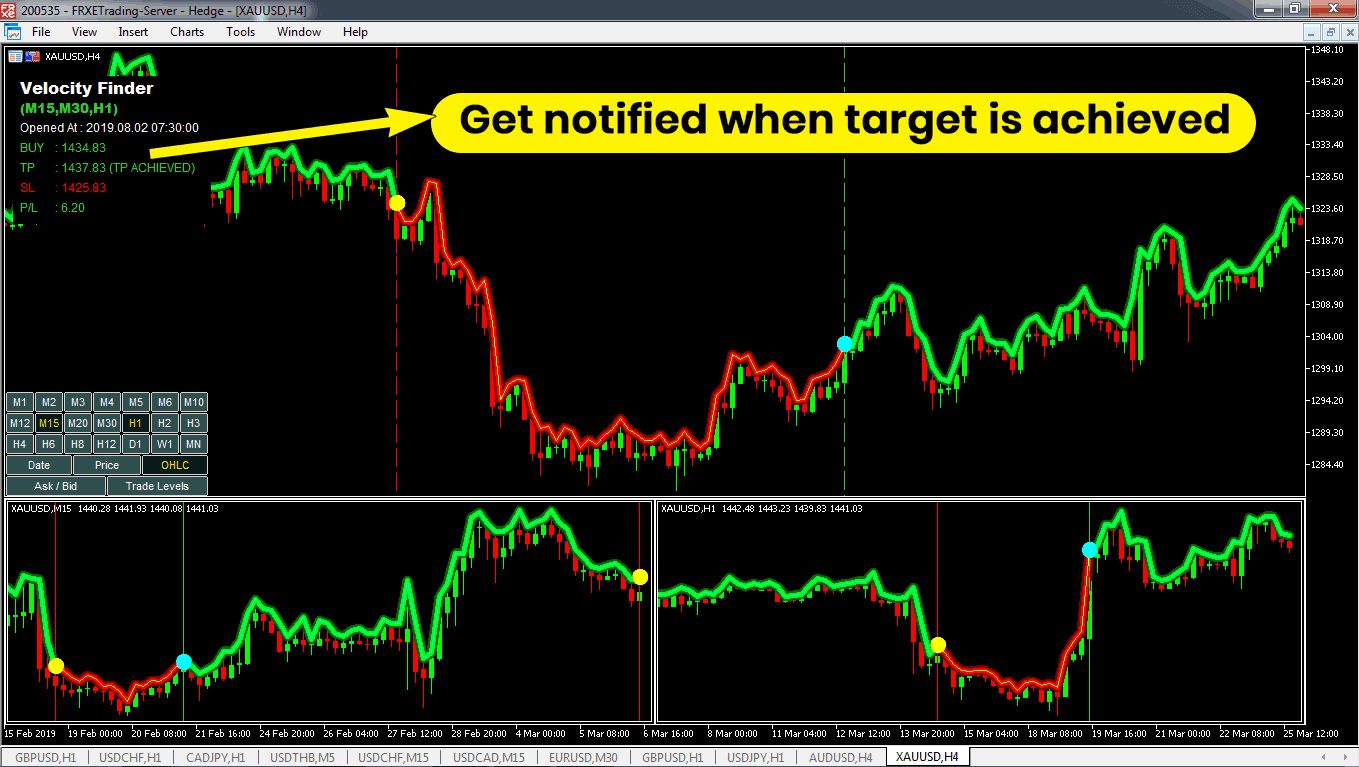 It seems the vendor has not tested Velocity Finder Neural Trader using historical data. Backtests reveal important details about a system, such as its profitability, relative drawdown, and profit factor. Since these tests are conducted over a period spanning several years, the system has to deal with difficult periods of market drawdown. Thus, decent backtesting results indicate that the robot can adapt itself to different conditions.
Velocity Finder Track Record Review 
There are no live trading results for Velocity Finder Neural Trader. Without these stats, it becomes impossible for us to consider this system profitable. Any reputable seller would share the live performance of their system, maintaining transparency all throughout the way. These results are monitored, and hence the seller has no chance to modify the trading outcomes.
On the Myfxbook website, there is a trading profile for WeTalkTrade, but no live account exists in it. In the absence of verified statistics, we can say that this indicator is a scam. It makes no sense to invest so much money into an unproven system.
Pricing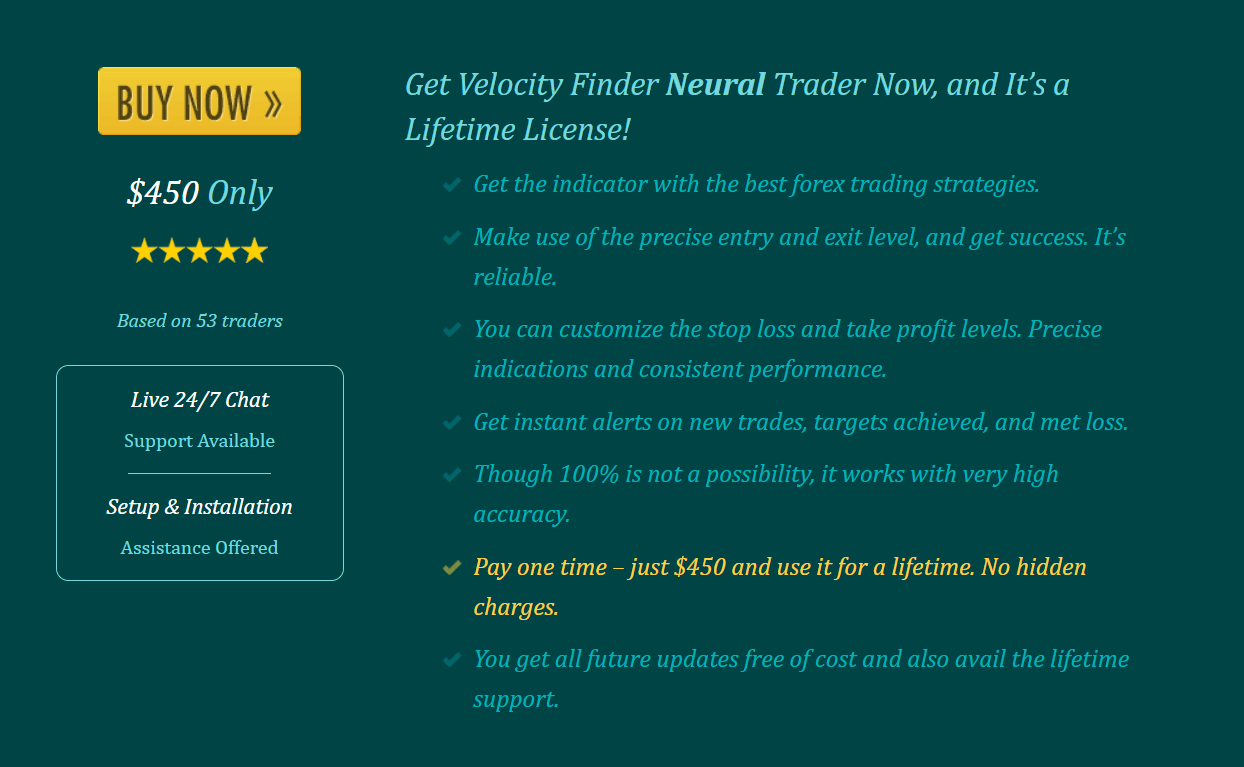 Velocity Finder Neural trader is sold at the price of $450. This is an exorbitant price for an indicator that is not backed by any trading statistic. On top of that, the vendor does not offer a money-back guarantee. This tells us that the seller does not have any confidence in their system's trading performance.
Is Velocity Finder Neural Trader a Scam?
This Forex indicator is definitely a scam. It is an overpriced indicator that has no verified track record or backtesting data. We don't know anything about the developers who have built this indicator and there is no information on the trading scheme either. As such, we believe the vendor is simply trying to lure in buyers by saying that the robot uses the best strategies.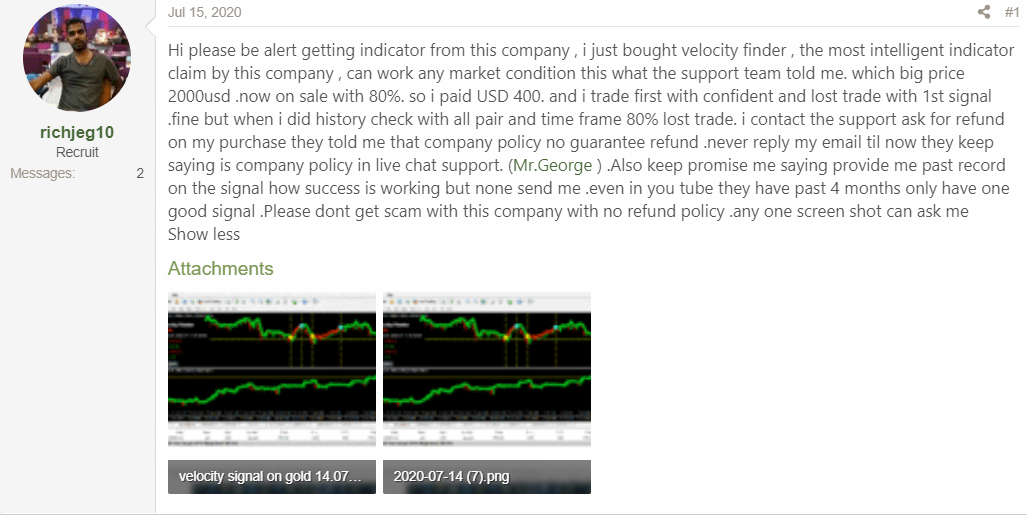 On the Forex Peace Army website, there is a forum thread for scam alerts where one individual has claimed to have lost 80% of their trades while using this indicator. They have also complained about the fact that their request for a refund was denied by the company.
Other Notes
The vendor provides future updates for free and also offers lifetime support. The support team remains active 24/7, so you can reach out to them anytime. You can use only one trading account for a single license.