The Rombus Capital team promises to aid traders and investors deal with concerns and challenges they face in Forex managed accounts and Forex social copy trading. The vendor also provides Forex trading signal services which it states helps users to increase their fortunes. However, Rombus Capital has scored poorly when it comes to vendor transparency. Aside from describing what it does and providing an address of its location, no other information is given. Therefore, we do not know the developers' proper names, profiles, or their experience in Forex trading.
Rombus Capital Strategies and Tests
Users interested in following trading signals are asked to fill the Contact Us form. They can use it to request account opening details while keeping in mind that a minimum capital of $1,000 will be needed to operate the account.
Rombus Capital does not indicate the trading strategy it uses. However, we were able to find the EA's strategy description on the Forex Peace Army website. As such, the site indicates that the system applies an Intra Day trading strategy founded on neural network models with a broad range of technical inputs to cover ranging and trending markets. Also, this strategy focuses on ensuring that the drawdown values remain low and profits are made at all times.
Rombus Capital has the following features:
Requires $1000 to begin trading
Offers customer support
Supports trading on many currency pairs
The vendor has not provided any backtesting results. This is ironic considering that one of Rombus Capital's core values is "flexibility and transparency in operations." We are still much in the dark about how the system performed in the past and if it can provide clients with constant long-term profits as the vendor purports.
Rombus Capital Live Trading Account Review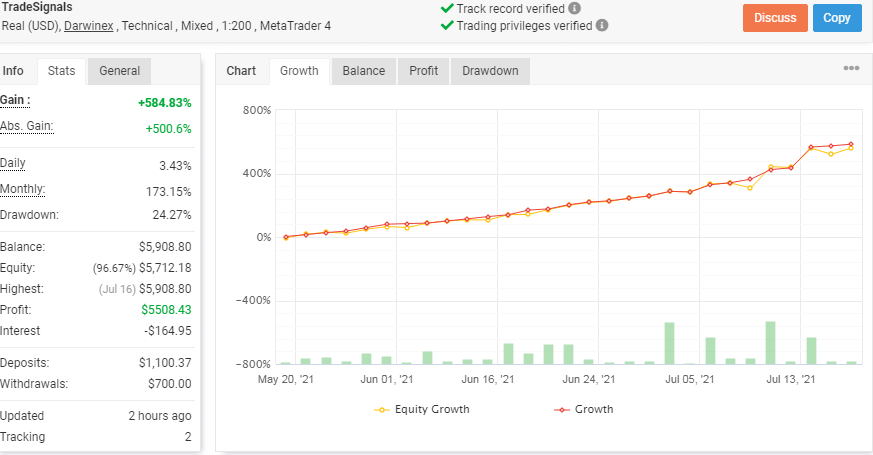 The account began its operations on May 20, 2021, and in less than 2 months, it has made a net profit of $5,508.43 which is equal to a gain of 584.83%. We find this gain value to be unrealistic. The system has increased the balance of the account from $1,100.37 to $5,908.80. The daily and monthly profits stand at 3.43% and 173.15% respectively. The drawdown which is 24.27% is rather big.

The current stats show that the system has conducted 220 deals. The winning rate for long trading positions is 76% and 78% for short ones. The account has made 11257.1 pips. The average win is 76.32 pips while the average loss is -36.59 pips.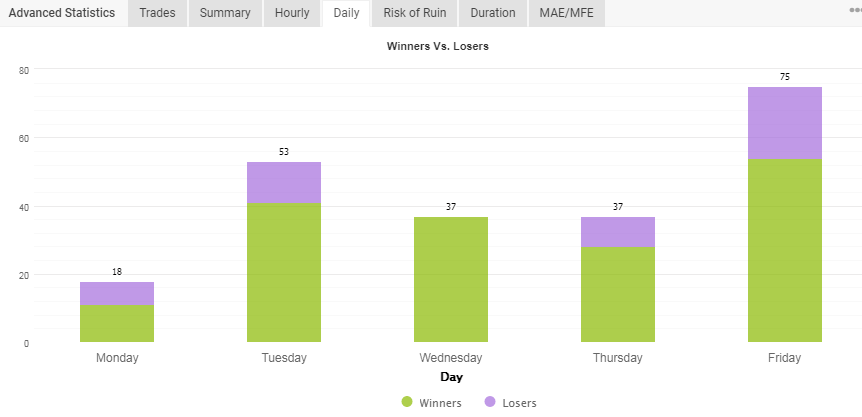 The system executes most trades on Friday (75 deals).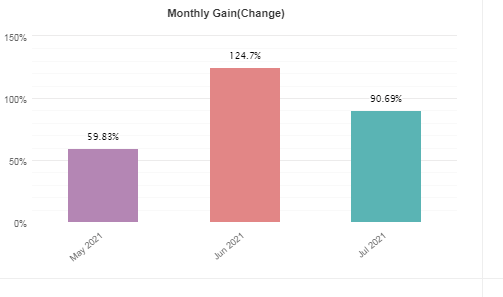 A look at the monthly performance shows that the profits made are inconsistent, and vary greatly. So, it is difficult to predict future monthly profits.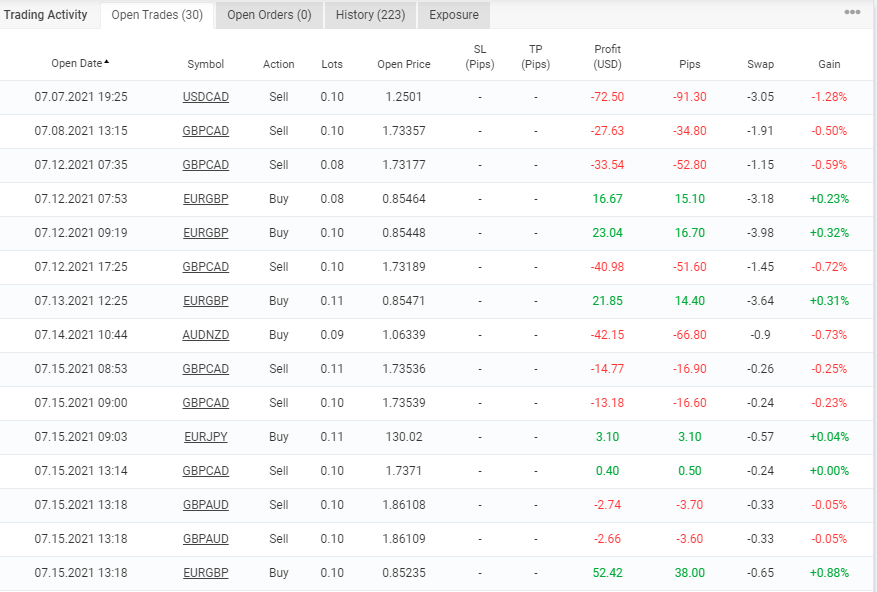 The month of July has not been favorable for the account as it has made a series of losses. It is also clear that the system mainly trades with fixed lot sizes.
Pricing
The developers offer 3 investment packages which they indicate suit certain risk appetites. The minimum investment for managed retail is €10k while those for managed conservative and managed prime plans are €50k and €250k respectively. All offers promise to help the user generate average monthly returns of between 5% and 20%, 200% in annual returns, and maintain drawdowns at 20% and below. The packages are very pricey compared to other programs of a similar nature in the market.
Is Rombus Capital Robot a Scam?
Our analysis has revealed that Rombus Capital's backtest data is missing, and this raises serious transparency concerns about its past performance. Moreover, the system's operation period in the live market is too short to verify its ability to generate consistent profits. On this note, we conclude that Rombus Capital is a scam as it cannot fulfill its promise of increasing a user's fortunes.
Customer Reviews
There is one user testimonial for this system on the Forex Peace Army website. According to the customer, the EA is awesome, works like magic and is an excellent trend follower. A snapshot of the feedback is provided below:

However, we cannot rely on this one feedback. It is not enough to help us ascertain if traders are satisfied or dissatisfied with Rombus Capital.