Forex Astrobot is another scam designed by Rita Lasker. Any of her products were introduced with trading results or backtest reports. The Astrobot's main claim is "The most anticipated product for Forex traders!"

Forex Astrobot Strategies and Tests

We have a block with explanations about the system usage and what we may rely on:
The robot works automatically for us. 

The installation process takes a few minutes. 

It analyzes market conditions to spot trading opportunities. 

The Trailing Stop feature allows us to maximize profits from every open trade. 

The money management feature can "minimize our losses by decreasing the lot size if the market conditions are not stable enough."

We can rely on 24/7 support if needed. 

There's a "unique trading algorithm that will execute highly profitable trades for us."

We can determine Lot Size manually or allow the system to calculate them automatically. 

The robot allows skipping trading during high-slippage periods. 

The robot works with all currency pairs. 

It can work on the M15, M30, and H1 time frames.

The minimum deposit should be not less than $200. 

The advisor can work only on the MT4 platform.


 

There's explanations for increasing lot sizes. 
The presentation includes no backtest reports which we could check. It's a con because it's hard to predict what to expect from the system if we have no data about how it worked in the past. 
Forex Astrobot Fake Trading Account Review


There's a video on how the system could work. It looked like performing a backtest.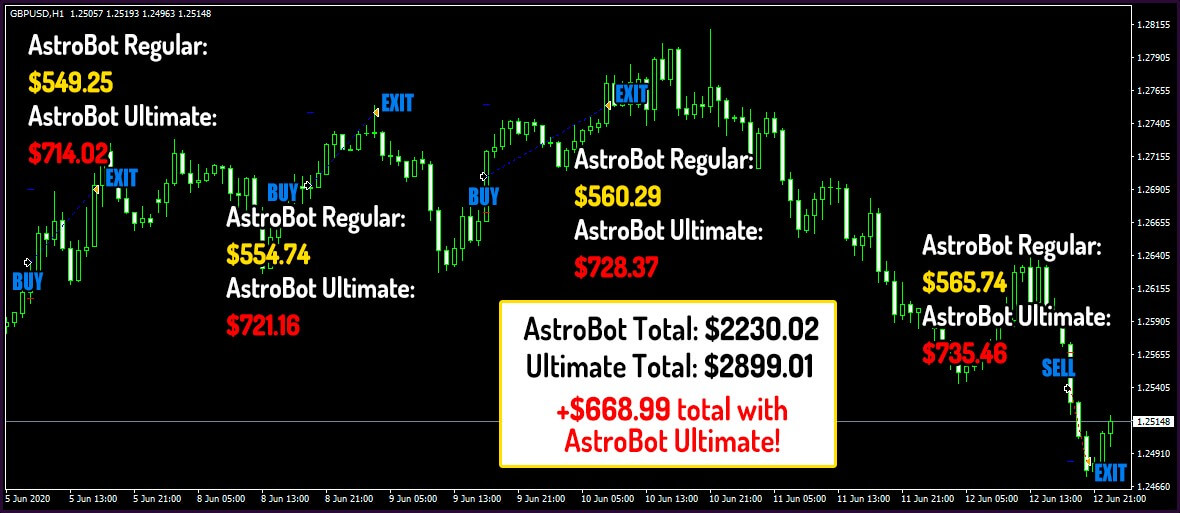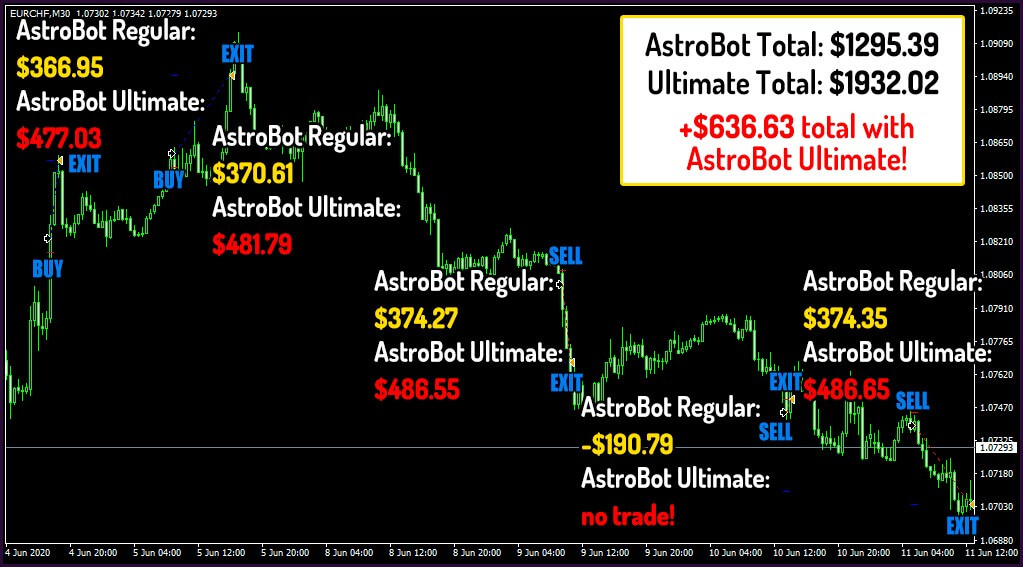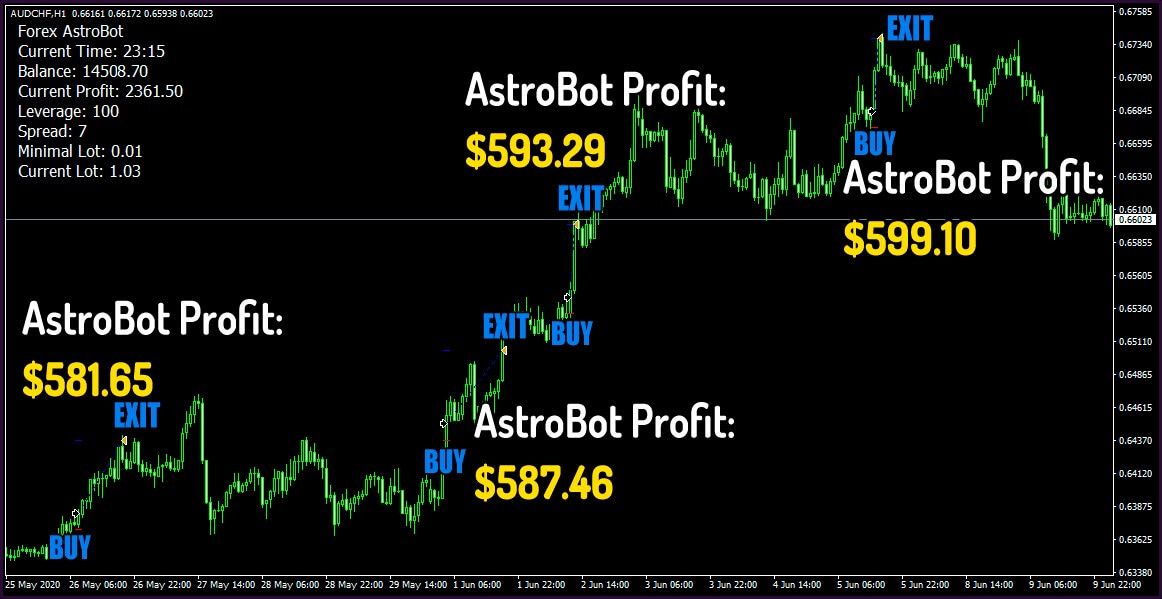 Instead of trading results, as usual, we have these photoshopped screenshots that are pure lies. As we may note, there's nothing connected to the charts because no info was placed in the top right corner. If the system truly could make several thousand USD in a week or so, no one sells it. Real trading results would help us to understand how the system works and what strategies it uses to be profitable. Of course, if the robot manages to be profitable. 
Pricing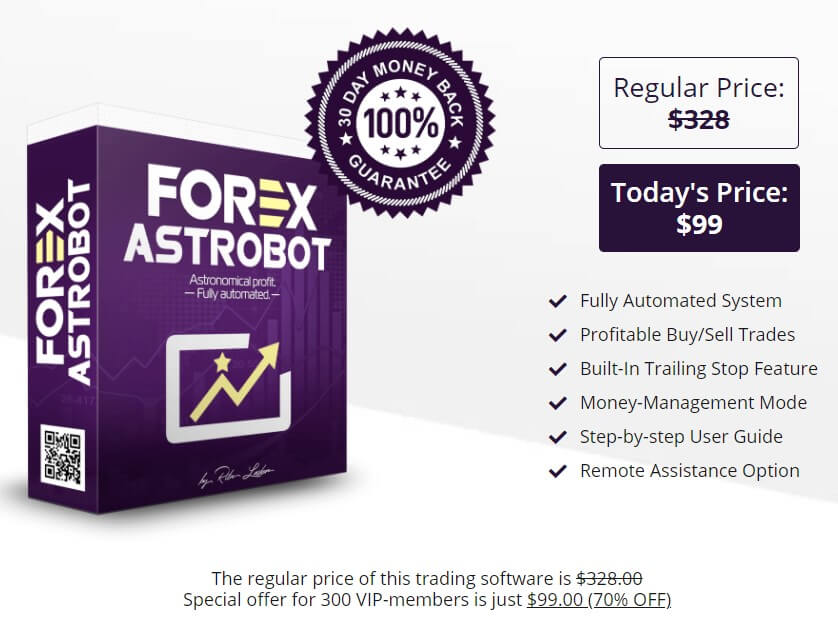 The offer is common as well. There's a never existed price of $328. Today's price is $99. We don't know what the package includes. The robot is delivered with a 30-day refund policy.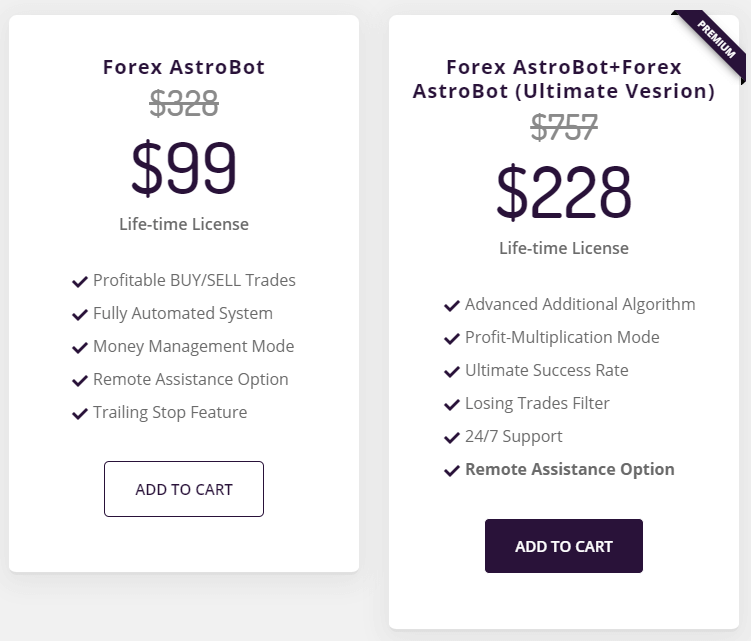 The standard version pack includes all mentioned before features. The pack with the Astrobot ultimate version costs $228. There's an advanced additional algorithm, profit multiplication mode, ultimate success rate, losing trades filter, and remote assistance option. 
Is Forex Astrobot a scam?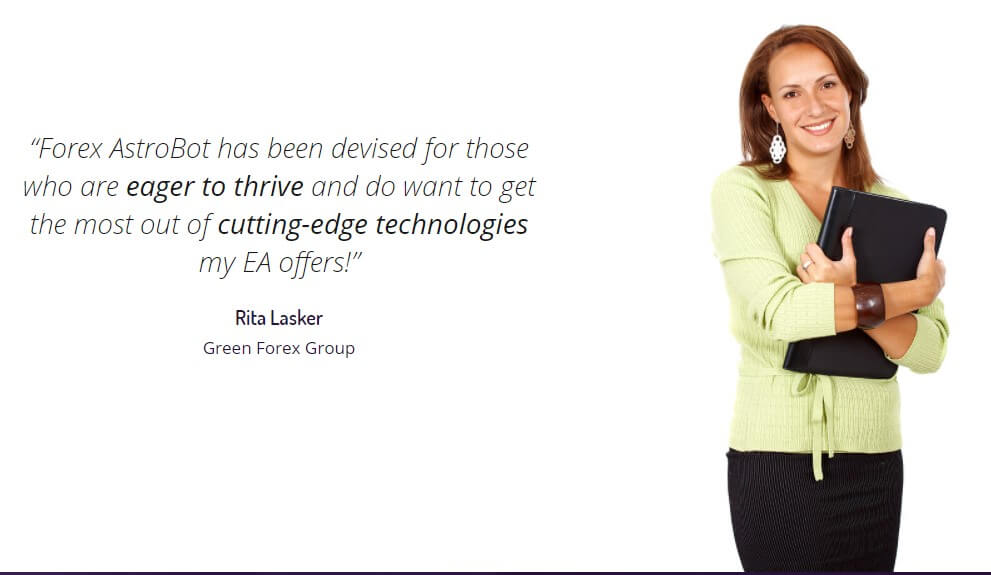 Yes, it is like everything that's published under the Rita Lasker label. If you see her photo or mention it, close the site. We have never seen any trading results from her. We are not even sure she really exists because we have no social network profiles. Real developers have at least an MQL5 profile. 
People feedback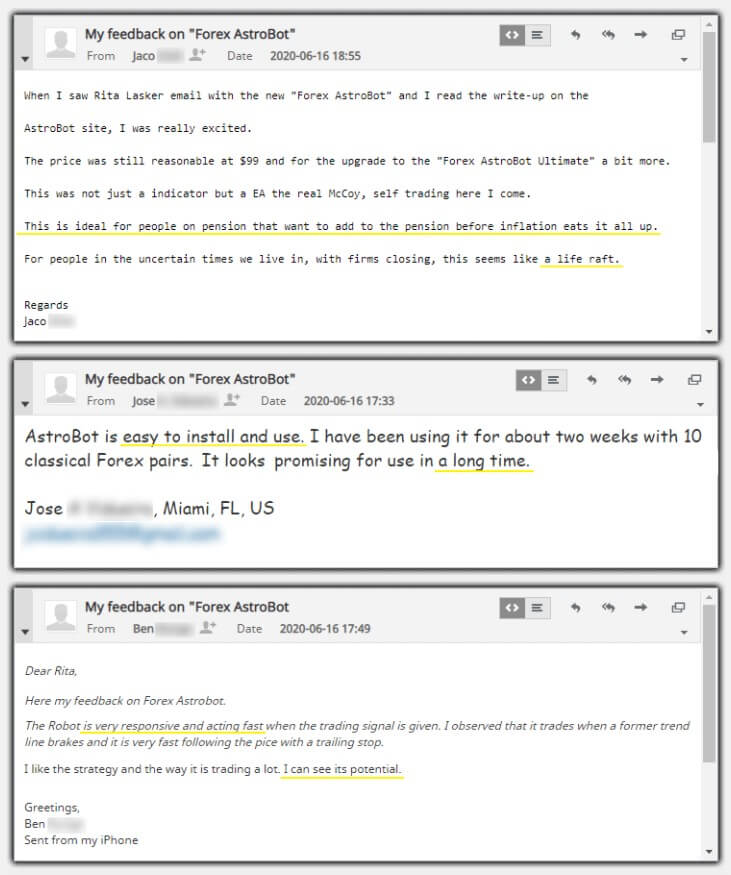 All of these testimonials are fake because they were "sent" on the same day. This block has never been updated after. So, that feedback was created when the site was launched.