China's exports in May rose to almost 28% in dollar terms from previous year due to growing worldwide demand.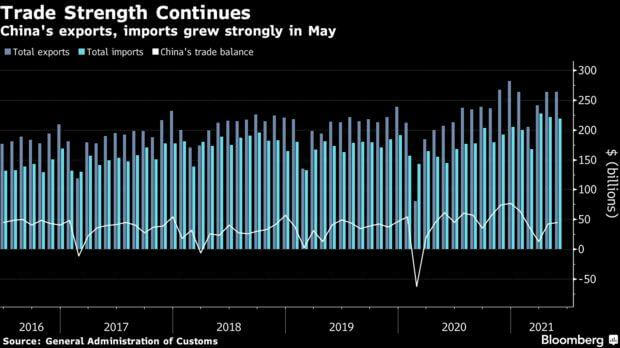 CSI 300 Index is down 0.88%
USDCNY is up 0.04%
Increasing commodity prices led to higher imports.
Reopening of many world economies contributed to a rise in China exports for May, though at a slow rate compared to April.
Imports rose to 51.1%, the fastest since March 2010 and left an excess supply of $45.5 billion.
Lifting of lockdown in the U.S. and U.K. raised demand for Chinese goods.
Emerging markets demand grew in countries such as India and Southeast Asia.
As main economies reopen, global demand will continue rising towards end of second quarter all through to the third quarter.
Source: Bloomberg