Are you considering opening a brokerage account with TD Ameritrade and looking for an honest review? Look no further. In this article, we'll provide an in-depth analysis of TD Ameritrade's services, features, fees, pros, and cons to help you make an informed decision about whether it's the right brokerage for you. Let's dive in.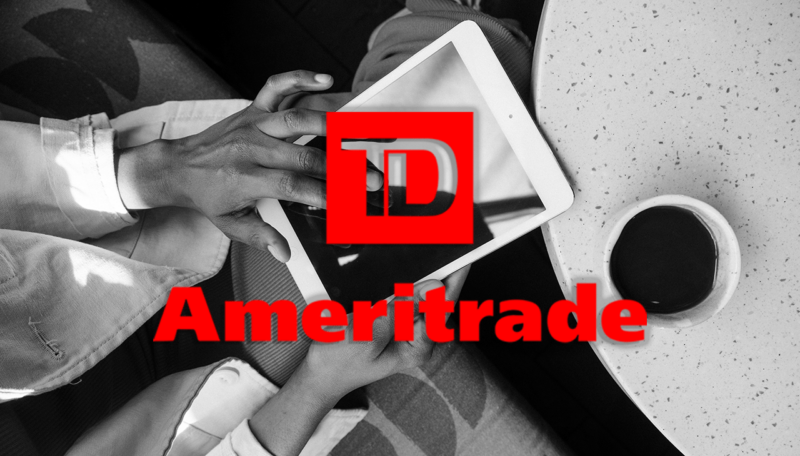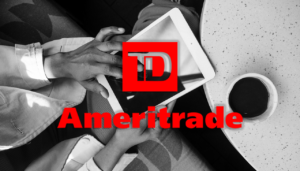 TD Ameritrade Features
TD Ameritrade offers a range of features for investors, including:
Trading platforms: TD Ameritrade offers three trading platforms – the web-based Thinkorswim, the mobile app, and the standard web platform.

Investment options: TD Ameritrade provides access to a wide range of investment options, including stocks, bonds, ETFs, mutual funds, options, and futures.

Education and research: The broker offers a robust education and research center that includes webcasts, articles, videos, and in-person events.

Portfolio management: TD Ameritrade offers several portfolio management tools, including the robo-advisor service Essential Portfolios and the advisor-driven Personalized Portfolios.

Retirement planning: TD Ameritrade provides account types specifically for retirement planning, including Traditional, Roth, and Rollover IRA accounts.

Customer support: TD Ameritrade offers 24/7 customer support via phone, email, and live chat.
Overall, TD Ameritrade's features provide a comprehensive suite of tools to help investors make informed decisions about their investments.
Common Complaints About TD Ameritrade – Issues with Customer Service, Account Types, & More 
While TD Ameritrade is generally well-regarded, there are some common complaints about the brokerage that are worth noting. Some of the most frequent complaints include:
Issues with customer service: While TD Ameritrade offers 24/7 customer support, some users have reported long wait times on the phone and slow responses to emails. Additionally, some users have reported receiving conflicting information from different customer service representatives.

Limited availability of account types: While TD Ameritrade offers a range of account types, some users have reported frustration with the limitations on certain types of accounts, such as the inability to open joint taxable accounts or the lack of access to certain investment products in retirement accounts.

High fees for certain services: While TD Ameritrade's fees for trading and account maintenance are generally competitive, some users have reported frustration with the high fees for certain additional services, such as wire transfers, paper statements, and broker-assisted trades.

Technical issues with trading platforms: While TD Ameritrade's trading platforms are generally well-regarded, some users have reported technical issues, such as slow loading times or glitches that cause trades to be executed incorrectly.

Limited availability of no-commission ETFs: While TD Ameritrade offers a range of commission-free ETFs, some users have reported frustration with the limited selection and the fact that some popular ETFs are not available without commissions.
It's worth noting that while these complaints are relatively common, they do not necessarily apply to all users, and many investors are satisfied with TD Ameritrade's services overall.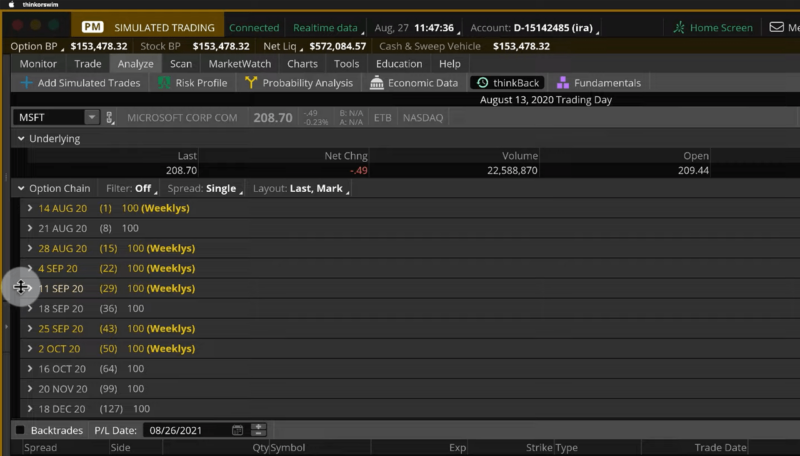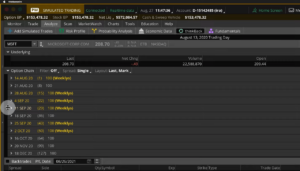 Mobile App Review – How the Mobile Platform Performs 
TD Ameritrade's mobile app is an extension of its web-based trading platform, offering users on-the-go access to their accounts and investment tools. Here's a review of how the mobile platform performs:
User Interface: The app's user interface is intuitive and easy to navigate, with a customizable home screen that allows users to arrange their investment tools and account information in a way that works for them.

Trading Capabilities: The mobile app offers a full range of trading capabilities, including the ability to trade stocks, options, ETFs, and mutual funds. Users can also place conditional orders and access advanced order types.

Research Tools: The app includes a range of research tools, including real-time quotes, news articles, and analyst ratings. Users can also view streaming CNBC videos and access TD Ameritrade's proprietary educational content.

Account Management: The app allows users to manage their accounts, including viewing balances, transferring funds, and reviewing transaction history. Users can also link external accounts and track their net worth.

Security Features: The app includes several security features, such as biometric login (e.g., Touch ID) and two-factor authentication.
Overall, TD Ameritrade's mobile app is a robust and user-friendly platform that makes it easy for investors to manage their portfolios on the go. However, some users have reported occasional glitches and slow load times, particularly during periods of high market volatility.
Comparison to Other Brokers – Comparing TD Ameritrade to Other Online Brokers
When it comes to online brokers, TD Ameritrade is one of the most popular options for investors, but how does it compare to other top brokers in the industry? Here's a brief comparison:
Fidelity: Like TD Ameritrade, Fidelity offers a range of investment products and a robust research center. However, Fidelity has lower commissions and fees on certain products, and its mobile app is often considered more user-friendly.

E

TRADE: E

TRADE is another popular online broker that offers similar investment options and a mobile app with a customizable interface. However, E*TRADE has higher commissions and fees for some services, and its research tools are generally considered less comprehensive than those offered by TD Ameritrade.

Charles Schwab: Charles Schwab offers a wide range of investment options, including commission-free ETFs. Like TD Ameritrade, it also provides access to advanced trading tools and a customizable mobile app. However, Charles Schwab has lower fees overall, particularly for stock trades, making it a more affordable option for active traders.

Robinhood: Robinhood is a commission-free trading platform that offers a mobile app with a simple, user-friendly interface. However, Robinhood has more limited investment options and research tools than TD Ameritrade, making it a better choice for inexperienced investors or those with smaller portfolios.
Overall, TD Ameritrade compares favorably to other online brokers in terms of its investment options, trading tools, and research center. While it may have higher fees for certain services compared to some competitors, its comprehensive suite of tools and 24/7 customer support make it a popular choice among investors of all levels.
Review
Investment Options: 10

Trading Tools: 10

Research Center: 8

Mobile App: 8

Fees: 9