Bitcoin plunged to $38,300 in a stock and crypto plunge that affected altcoins, which were earlier thought to have decoupled from the primary digital asset.
Source: Coindesk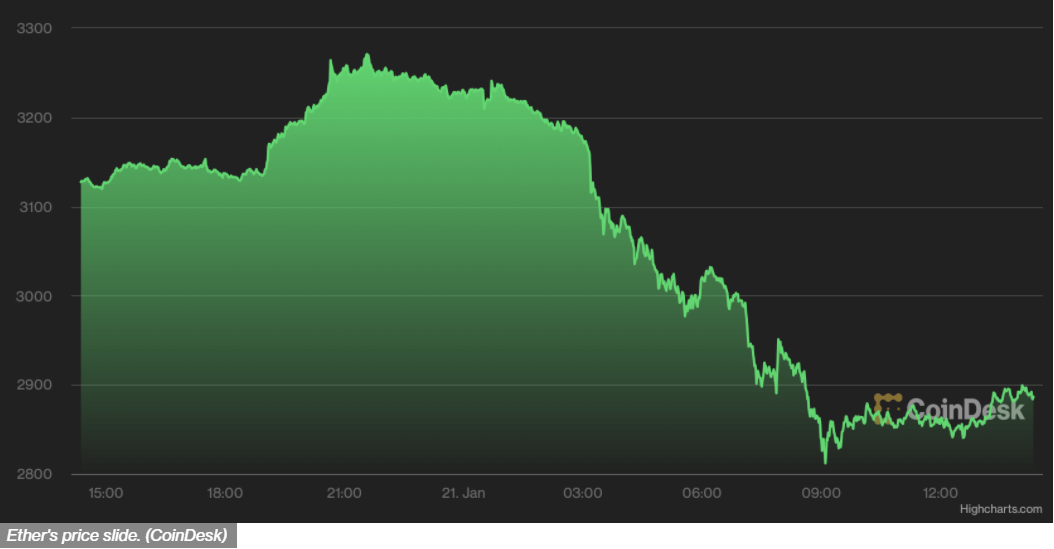 BTCUSD is down -5.02%, ETHUSD is down -5.92%
Bitcoin's 90-day price correlation to the S&P 500 is at the highest since October 2020, as the equities market seems to be affecting the direction of the crypto sector.
ETH dropped 10% to lows of around $2,800, with analytics platform Laevitas noting that traders were increasingly taking bearish option strategies.
Binance's BNB tanked 10% as Compound, Aave, Yearn Finance, and Loopring tokens plummet between 12% and 15%. FTM declined 10% while ATOM sank 5%.
Laevitas is keen to see how the market would act in light of the likely interest rate raise by the Federal Reserve, as gaming and metaverse tokens also flash red.
Alternative coins had held steady when bitcoin crashed at the start of December to a two-month low of $42,000, causing speculations that ETH would set on a bull run.
Director of CEC Capital, Laurent Kssis, says that more weaknesses could be seen in the short term as institutional inflows remain elusive.