Happy Neuron is an expert advisor that has a presentation in Forex Store. It's not typical for Happy's products. The developers are well-known among the Forex-related community. So, they decided to attract more clients using the Forex Store platform. The system has a 6 rate from 10 possible. It increased several weeks ago.
Happy Neuron Strategies and Tests
The presentation of Happy Neuron is short and looks not informative. It's a common mistake of all Happy Forex presentations:
Happy Neuron is the last trading solution of Happy Forex.
It works on the terminal automatically.
It was designed for trading on MT4.
The main strategy is "modules that work on recurrent neural networks to determine market sentiment analysis with news filters." It sounds like a joke.
We can trade many cross pairs: AUD/CHF, AUD/JPY, AUD/NZD, AUD/USD, CAD/CHF, CAD/JPY, CHF/JPY, EUR/AUD, EUR/CAD, EUR/CHF, EUR/GBP, EUR/JPY, EUR/USD, NZD/USD, GBP/AUD, GBP/CAD, GBP/CHF, GBP/JPY, GBP/USD, NZD/CHF, NZD/JPY, AUD/CAD, USD/CAD, USD/CHF, and USD/JPY.
The time frame is H4.
We can trade 25 cross pairs.
The system requires an ECN account for trading.
The robot follows NFA rules.
We can use it on 4 or 5-digit brokers.
The system can be set for several minutes.
The robot can work well without our previous experience.
We can run the robot on PC or VPS.
It can use it on Windows 7, 8, 10, Mac OS, and Linux systems.
There are various risk requirements:

Conservative risk starts from $5000 on balance ($500 for micro and $50 for cent accounts).
Normal risk starts from $3500 on balance ($350 for micro and $35 for cent accounts).
Aggressive risk starts from $2000 on balance ($200 for micro and $20 for cent accounts).
Happy Neuron Live Trading Account Review
The presentation doesn't include backtest reports. It's a typical con of solutions that were released on Happy Forex.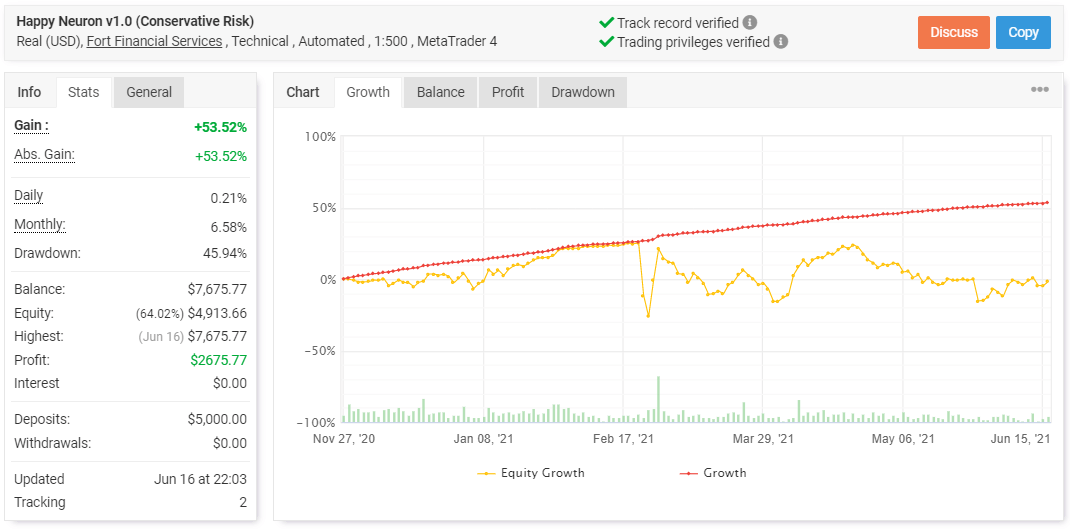 Happy Neuron runs a real USD account on Fort Financial Services. The leverage is 1:500. It traded fully automatically. The system has a verified track record. The account was created on November 27, 2020, and deposited at $5000. Since then, the absolute gain is +53.52%. An average monthly gain is 6.58%. The maximum drawdown is 45.94%.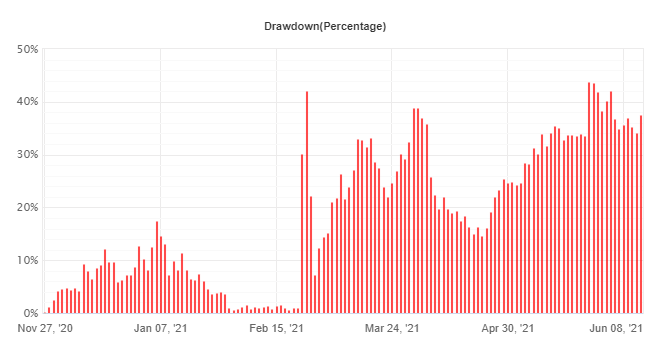 The robot started sitting in huge drawdowns in the middle of February 2021. It requires updates ASAP.

The robot traded 3910 trades with 19145.6 pips. An average win is 16.42 pips when an average loss is -55.32 pips. The win rate is 85% for Longs and 82% for Shorts. An average trade length is two days. The Profit Factor is 1.79.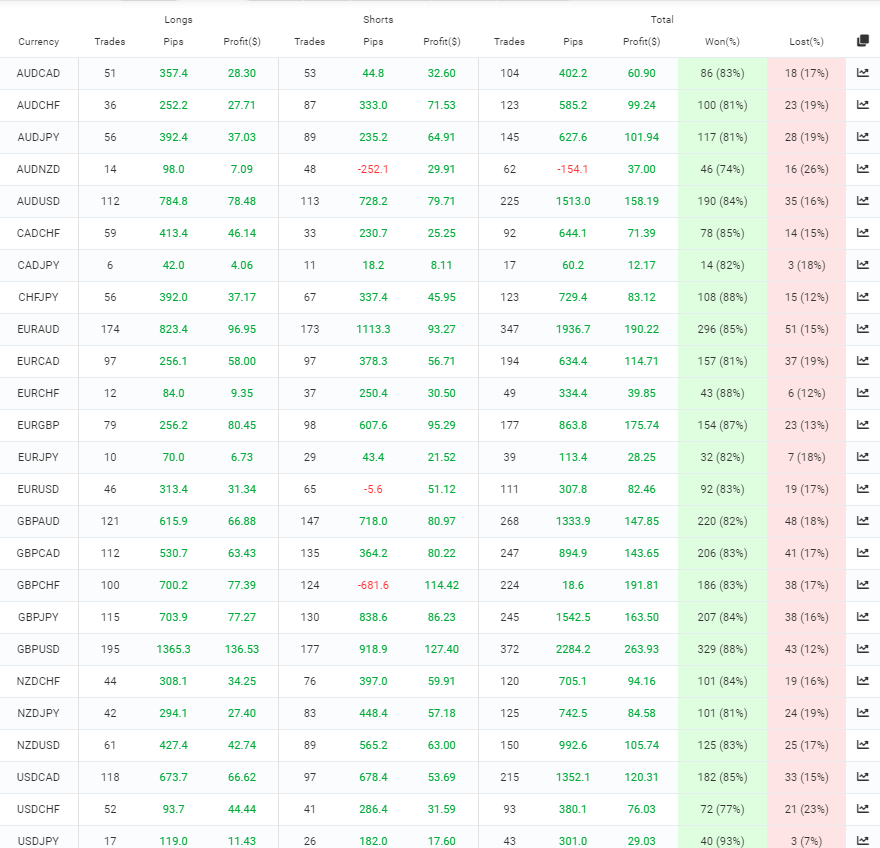 The robot trades all possible symbols and does not focus on any of them. It's a con because the system can't be well shaped for trading all available symbols.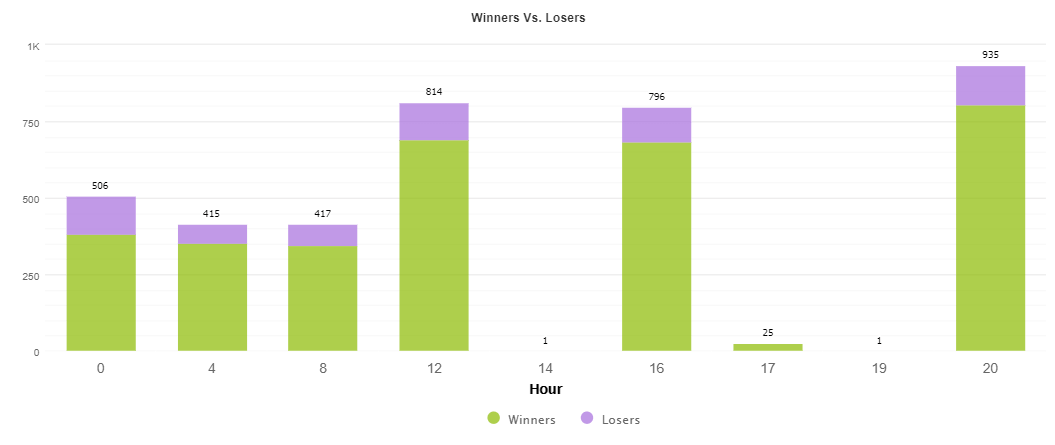 There are several hours when the system places orders on the market.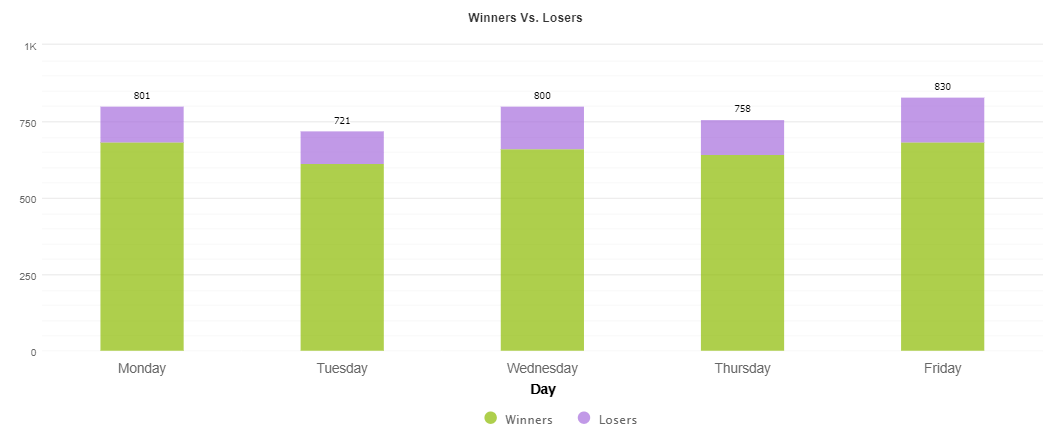 It works equally during the week.

The system doesn't set the account at high risk.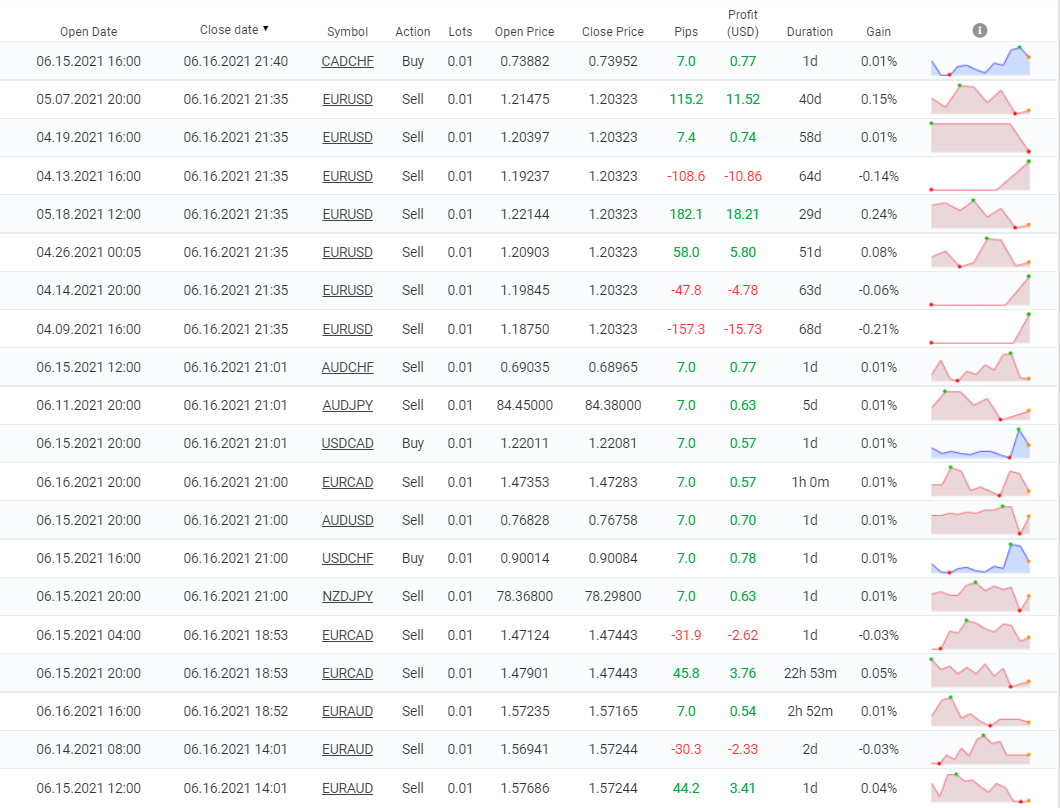 The system focuses on working with Grids of orders to make more profits.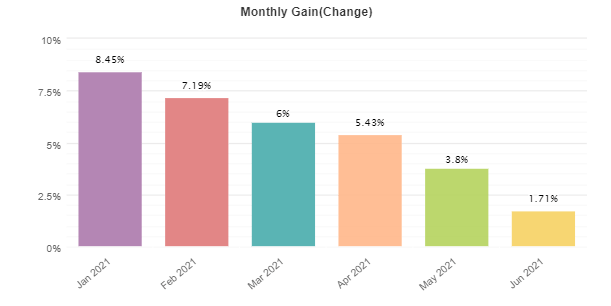 Something is going wrong because the profitability went down.
Pricing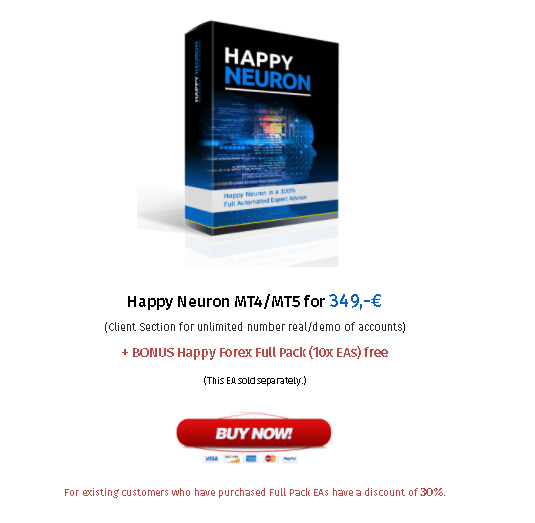 The system is available for 349 EUR for a lifetime copy. The deal includes a 30-day money-back guarantee.  We can change the real account number as many times as we need. "The license is for the first month and will be automatically free renewed for a lifetime on your email. You will "pay for the license once only." We don't know why they provided this option.
Is Happy Neuron a Scam?
The robot is not a scam right now, but there are some problems that should be solved by the developers.
People Feedback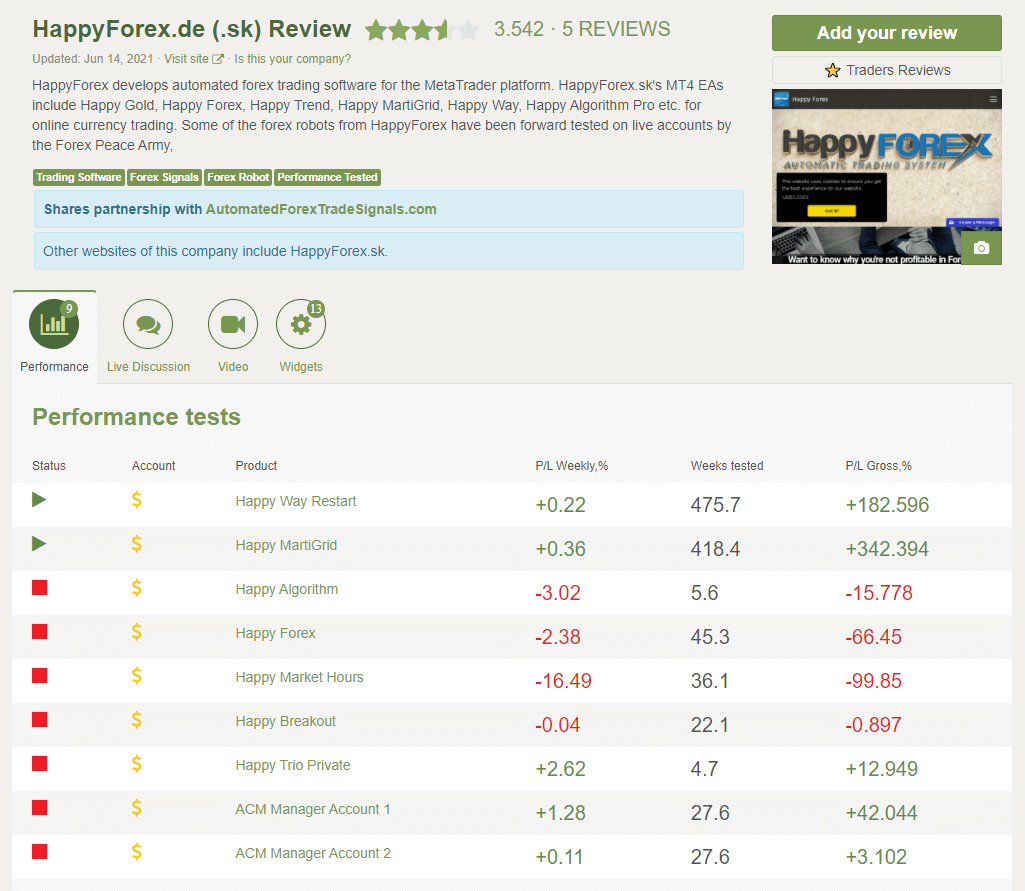 There's a Happy page on Forex Peace Army. We have a 3.5 rate based on 5 testimonials.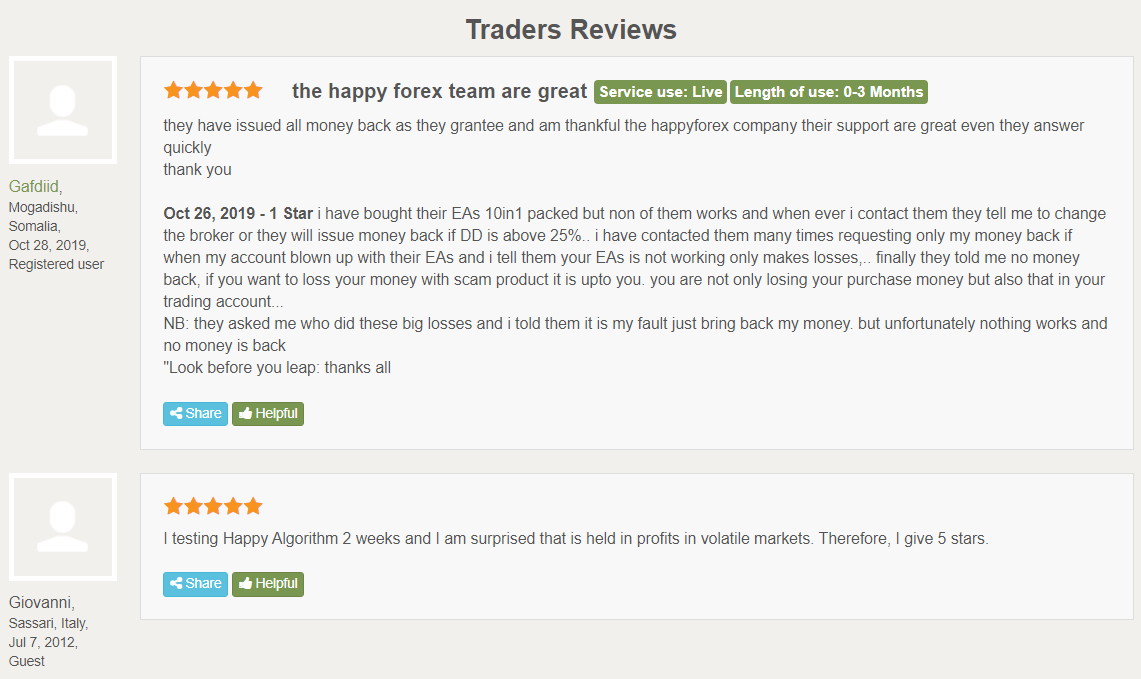 There are no mentions of Happy Neuron in the comments.