Virgin Galactic Holdings obtained regulatory approval to fly clients into space, making commercial space travel closer to reality.
Source: Bloomberg.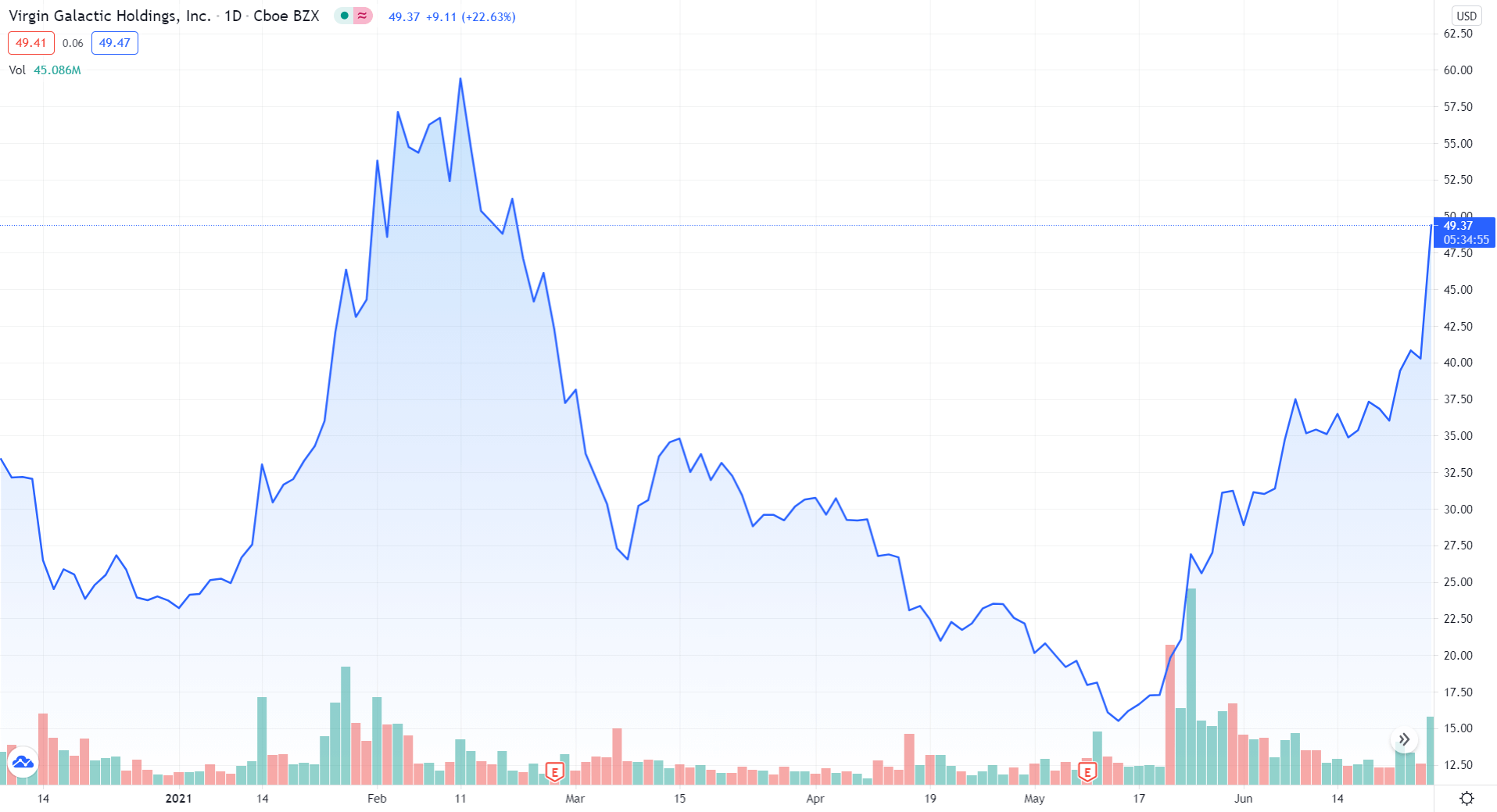 SPCE gains +22.78%
The FAA expanded the existing company license to include customer flights, as Virgin Galactic announced a May 22 first test done against the objectives.
The approval is a huge milestone for an industry, which was recently described as science fiction.
The shares of Virgin Galactic increased by 12% before U.S. trading as the company's market value improved to $9.7 billion.
Data from the May test flight revealed the upgraded horizontal stabilizers and flight controls of the VSS Unity met the predicted standards.