Bitcoin reserve risk has dropped to 0.0024 compared to 0.0027 towards the end of January, showing investors accumulating and holding the asset.
Source: Glassnode Academy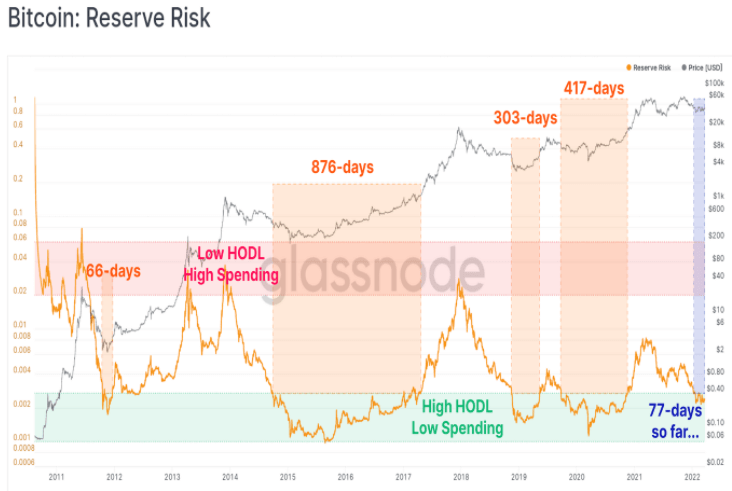 BTCUSD is down -0.01%
The low reading reportedly shows an opportunity for new investors to enter the market since the metric indicates that the current investors have no immediate plans to exit.
The reserve risk has previously remained low for a more extended period, showing that investors entering the market could wait much longer before they can see substantial gains.
Glassnode reports that the metric shows an aspect of undervaluation as token holders start selling their assets after a new ATH is set. Reserve Risk remained at an undervalued level for 77 days.
Risk Reserve measures the risk-reward ratio of asset allocation depending on the action of the long-term holders.
The indicator compares the incentives to sell as per the ongoing market price to long-term holders with no tendency to sell the asset.