Trading psychology is a characteristic that distinguishes between successful traders and unsuccessful. You may lose money in forex trading even if you have a good trading strategy. Trading psychology is a process to match the timing and risk together in trading, and the best way to improve trading psychology is by reading books.
Individual traders face psychological issues to achieve success in this marketplace. Most novice traders lose money in the forex market for emotional trading. It will help if you master techniques to control emotion, fear, frustrations and reduce trading stresses. It can ruin your trading career if you can't master stable trading psychology.
We make a list of the best five books on trading psychology, which help to improve your emotional trading side and guide you to achieve a successful trading career.
Top five trading psychology books
Reading these books will help reduce the stress of trading, acquire positivity and achieve a stable physiological state like the professionals in the financial market.
1. Market Wizards by Jack D. Schwager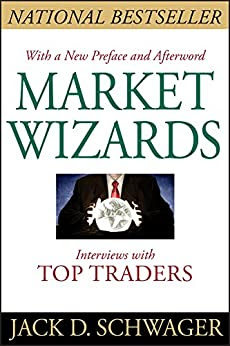 Market Wizards by Jack Schwager is at the top of our list of recommendations to improve your trading psychology. This book contains interviews of some most successful CTA and hedge fund traders. The author interviews successful traders such as Marty Schwartz, Paul Tudor Jones, Ed Seykota, etc. They are not the same type of traders, so there are some differences in their views.
Jack tries to sort out the common facts about trading so that readers can understand the introductory psychology. You can experience how the successful trader acts on their drawdowns, the importance of risk management, and the essential factors of trading.
The book allows you to get first-hand investment ideas and trading techniques from leading professionals — "market wizards." The variety of trading methods used by these "market wizards" is striking. Some of them trade only based on fundamental analysis, never looking at the stock price charts. Thus, others only use technical trading systems, focus on option pricing problems, and try to find the opportunity to arbitrage profit in today's hyper-efficient market.
2. Trading in the Zone by Mark Douglas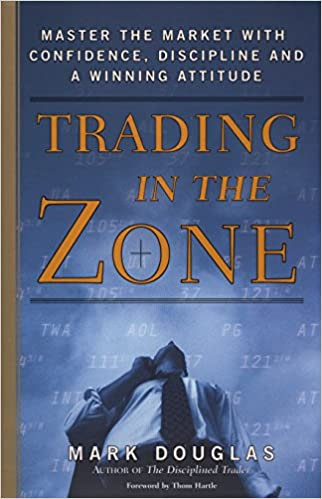 The next book on our list is Trading in the Zone by Mark Douglas. This book is as good as anything else, so many will recommend this book as a must-read item. Reading this book will take you to the next level than any other trader.
This book will show you many raw facts about trading in a different way. The FX market is a probability game. It is a decentralized marketplace and has many affecting factors on currency prices that cause upward or downward price movement for any currency pair. Having clear concepts about that fact will help you change your mindset entirely toward one step closer to the professionals.
Mark Douglas discusses a basic feature of probability theory in this book. You can find examples to help you control sky-high expectations and methods to become a consistently profitable trader. You may need some basic understanding of trading knowledge to adopt and appreciate this book.
3. Reminiscences of a Stock Operator by Edwin Lefèvre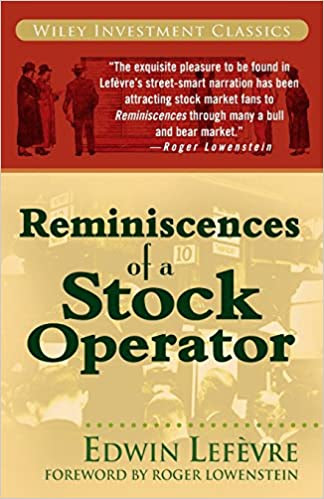 Reminiscences of a Stock Operator by Edwin Lefèvre is about the trading career of an all-time legendary trader Jesse Livermore. Jesse teaches several lessons by wiping out several trading accounts and making fortunes. Although this book is nearly 100 years old, the lessons are similarly effective in 2021 as the author discusses the raw facts about trading and the financial market. The publishing year of this book is 1923.
The way traders behave when dealing with fear and greed remains the same as before, despite now having available technology. Jesse was the founder of price action for market timing and the idea of 'trading the tape.' Both are useful for traders to improve the trading style and desirable mindset of a successful trader. Moreover, you can know the concept of 'bucket shops' from this book.
4. Ori Brafman and Rom Brafman's "Sway: The Irresistible Pull of Irrational Behaviour"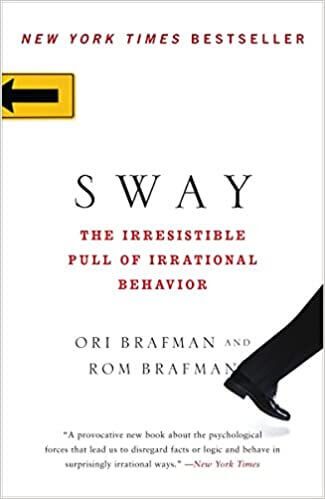 Ori Brafman and Rom Brafman's "Sway: The Irresistible Pull of Irrational Behaviour" is another best book on our list by the two Brafman brothers. This book will introduce a Havard professor who sells a $20 bill for $204 to his students, transforming the entire airline industry by the head of airline safety who disregards his years of training and turning conventional strategy by a football coach to the victory of the team.
Reading this book, you will understand essential facts about trading such as behavioral economics, organizational behavior, and social psychology. It is one of the best books you must read to improve your trading psychology. It will change the reader's way of thinking about the financial market and the world. The authors uncover both rational behavior and rational expectation in this book.
5. Trade Your Way to Financial Freedom by Dr. Van K. Tharp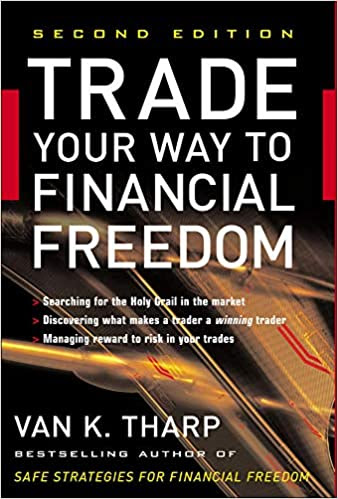 Trade Your Way to Financial Freedom by Dr. Van K. Tharp is the last book of our best five must-read books for traders to improve trading psychology. This book contains 17 steps trading models besides all of the trading concerns of today's market environment and solutions.
As the name of this book says, you can make your way to financial freedom by reading this book. You can find various examples and charts, insightful interviews of top traders, risk-reward, and other trading factors. It will help you to understand the psychological states similar to the top successful traders.
Final thoughts
These all are the best books for traders to develop their trading psychology. If you want to have a successful career in the financial market, you must develop your skill and psychological state of trading. It will help you to reduce trading stresses and master the mindset of making continuous profitable trade decisions.
We suggest reading the books and adopting the concepts, and applying them to your real trading life. It's not so tough for individual traders to reach the top of success with the proper mindset and skills.