Bitcoin is regaining its market dominance from altcoins, currently at 42%, the highest in two months.
Source: Cointelegraph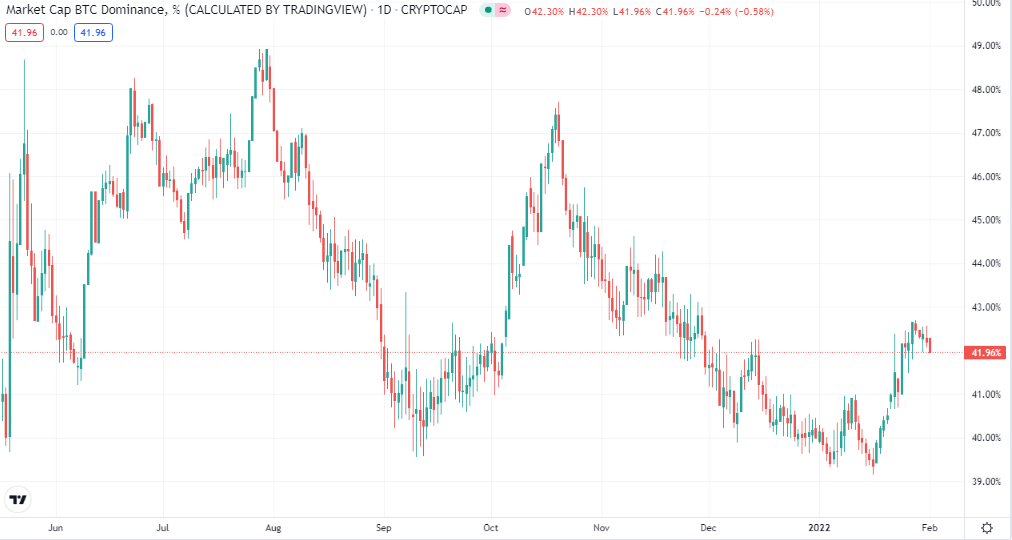 BTCUSD is up +0.18%
The token has maintained about 40% dominance through last month's last phase, shifting attention from Ether and Solana.
Weakness in market capitalization has been pointed out by analysts in not considering the history of the token or the actual value.
Realized cap, which assesses the value of the unspent transaction output based on the price in which the asset last moved, is ideal.
Data shows that the realized cap has remained constant since the all-time high in November, at $453 billion.
Analyst Dylan LeClair says that Ethereum, on the other hand, is not an efficient network in terms of storage and settlement citing high transaction fees.
Glassnode analytics also shows that the bitcoin fees now amount to about 1% of that paid on the Ethereum blockchain.