Job openings in the United States climbed to a record-high in April as the country continued its recovery from the COVID-19 pandemic.
Source: CNBC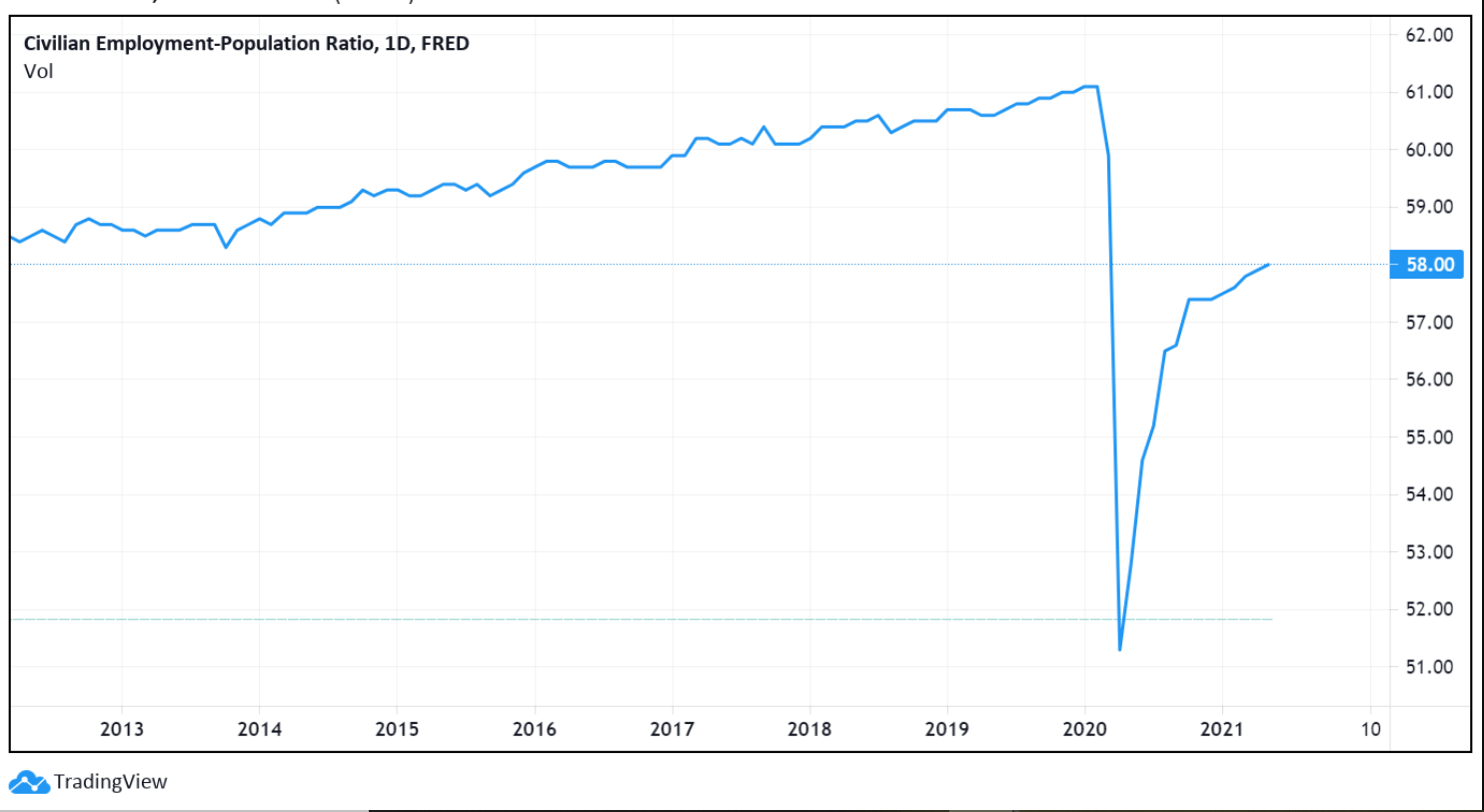 Job openings climbed to 9.3 million in April from 8.3 million in March. This is the highest since the Labor Department's Job Openings and Labor Turnover Survey started in 2000.
The hire rate stood at 4.2% equivalent to 69,000 while quits jumped by 384,000 or 10.8% to 3.95 million. This is equivalent to 2.7% of the labor force.
Payrolls for the month came in at a less-than-expected 278,000 versus the 1 million consensus. Unemployment rolls stood at 9.3 million or 3.6 million above the pre-pandemic levels.
Total separations climbed 4% to 5.76 million while layoffs and discharges declined 1%.